If in this report you see any typos, misspellings, factual errors or other types of errors, please let me know. Please include the web address (URL) of the report in which you found the error. Thank you! Send your email to:

Click on each photo below for a larger image.
Norwegian Freestyle Daily Guide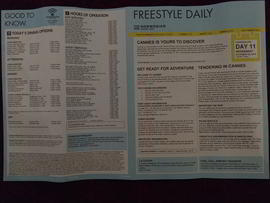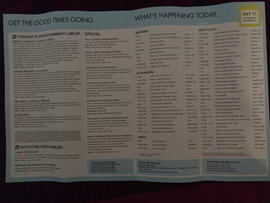 Nice & Little Train
Adult: $115, Child: $75, 4-1/2 Hours
Take a drive along the Promenade des Anglais, a three mile long seafront boulevard with palms and flowers following the curve of the Bay of Angels. Popular with both the young and the young-at-heart, the "Little Train" is a pleasant and unique way to discover Nice. You'll board the small, open-air train for a narrated panoramic ride through Nice.
See the narrow streets of the old town, featuring interesting buildings and an abundance of small shops, bars and restaurants. You'll have some free time to enjoy the sights and atmosphere of this popular Riviera resort. Stroll along the beachfront promenade, wander through the old town and purchase some local specialties or a souvenir of your visit. This tour provides an effortless way to discover this delightful city.
Note: There is approximately 1 mile of walking on relatively flat terrain. There are steps in Nice to reach the restrooms that will need to be negotiated. The order of sites viewed or visited may vary.
Activity Level: Easy. Tours with this activity level involve walking over relatively level terrain, possibly some cobblestone, gravel, or a few steps. Comfortable shoes are recommended.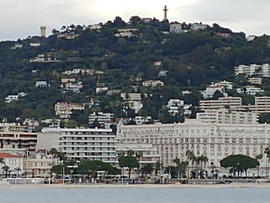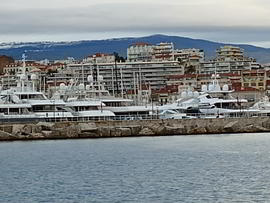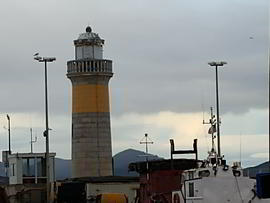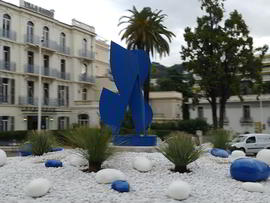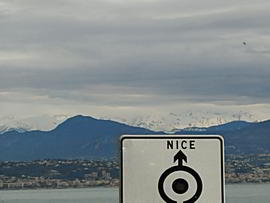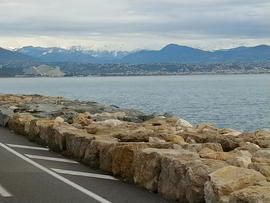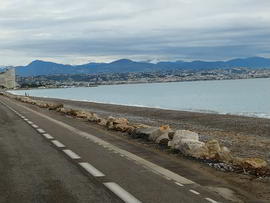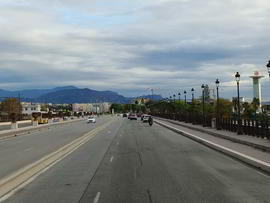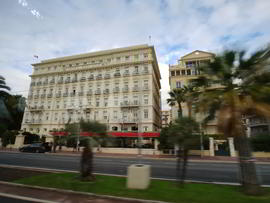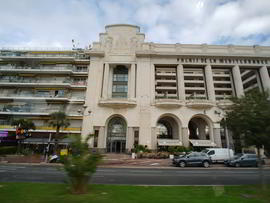 The Flower Market
Marche Aux Fleurs Cours Saleya
Cours Saleya - 06300 Nice, France
This is ranked by France's National Council for the Culinary Arts as being one of the country's special markets.
In the shade of pretty striped awnings, hundreds of flowers make eyes at you. It will be hard to resist the multicoloured geraniums, intense mauve fuchsias, dahlias with their anemone-shaped flowers, and the vivid impatiens being sold by the nursery vendors. Anyone strolling by these harmonious floral displays will be able to breathe in the fragrances and enjoy the colourful bouquets, plants and exotic flowers that await them. This is also an ideal opportunity to ask around thirty exhibitors, florists and horticulturists for advice. The market it held every day, from 6 am to 5.30 pm except Mondays, Sunday afternoons and public holidays.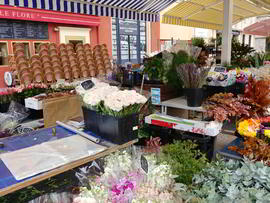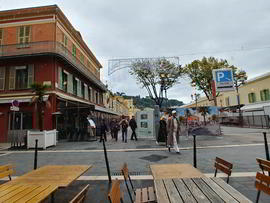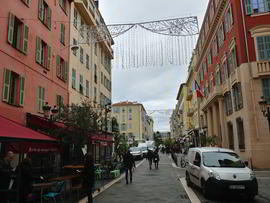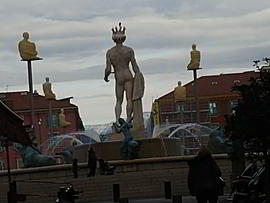 Pain & Cie Restaurant
Coffee & Restroom Break
3 Rue Louis Gassin, 06300 Nice, France
+33 4 93 62 94 32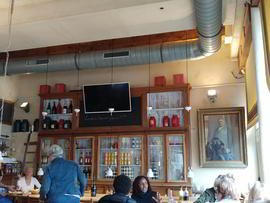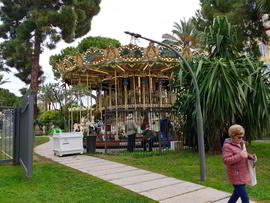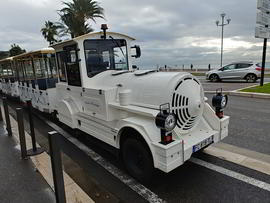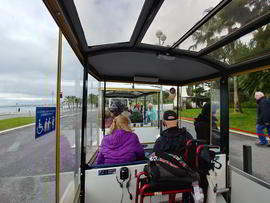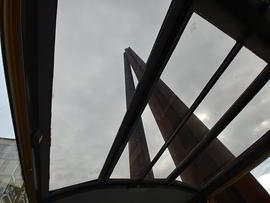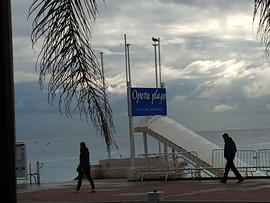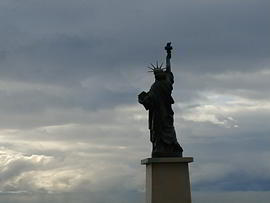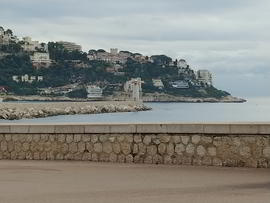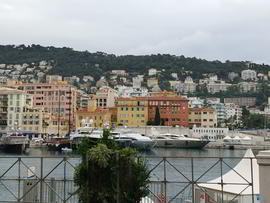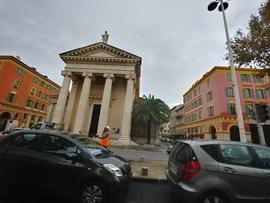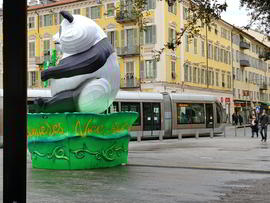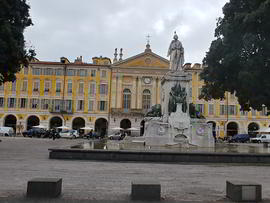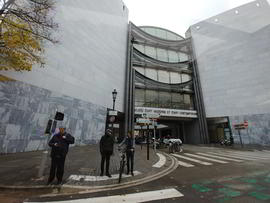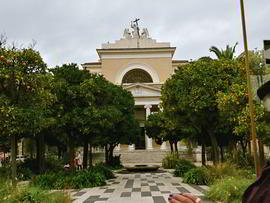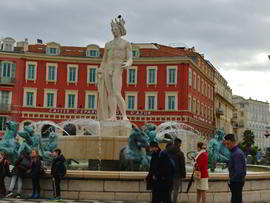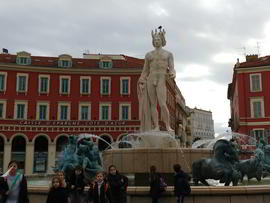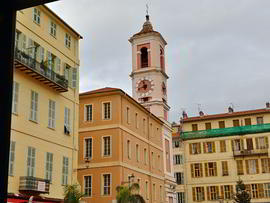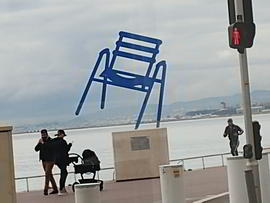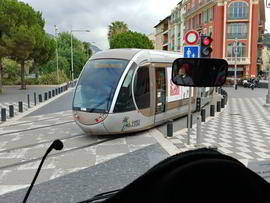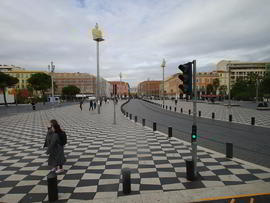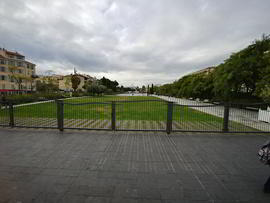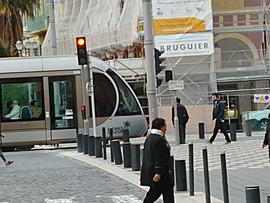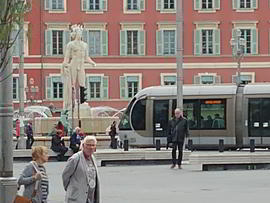 Riding The Tour Bus Back To The Port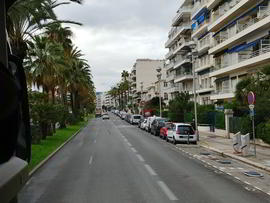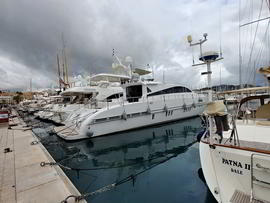 Wine, Beer & Spirits Store - Wine Bar, Live Jazz
10 Rue Des Halles, 06400 Cannes, France
+33 4 93 68 10 20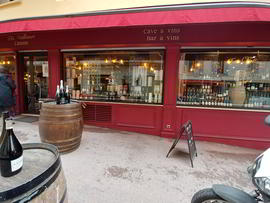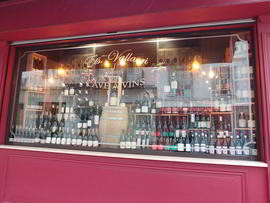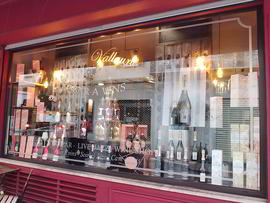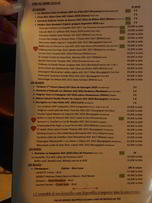 Wine List & Bar Menu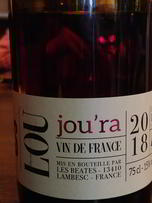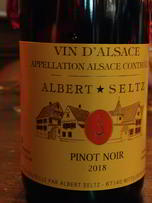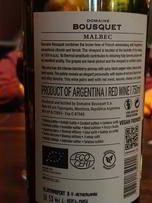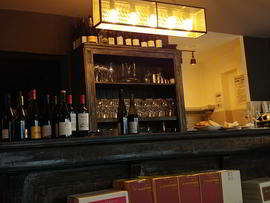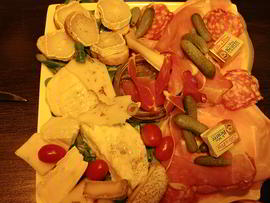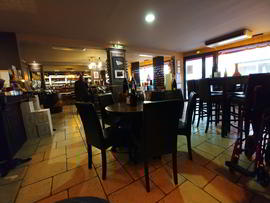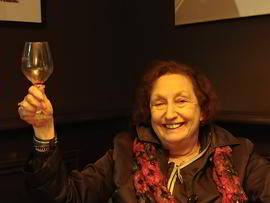 Cirque Dreams and Dinner
Spiegel Tent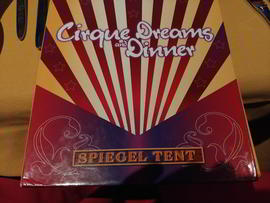 Menu
The Wine We Had With Dinner
Barbara and Shelli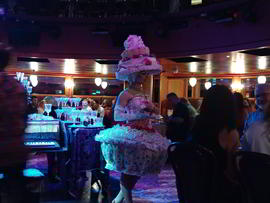 Performers Before The Show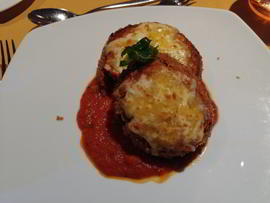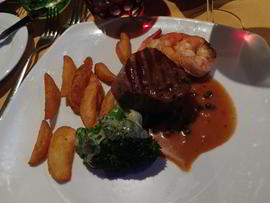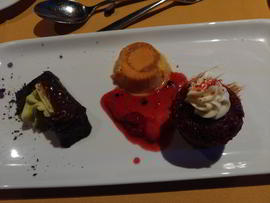 Our Dinner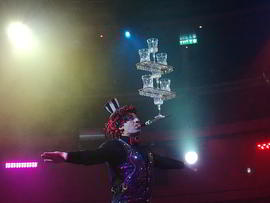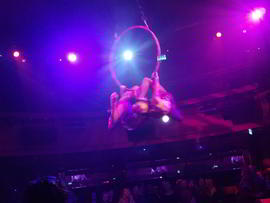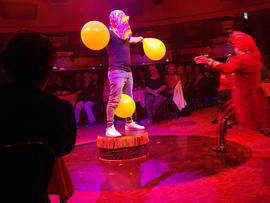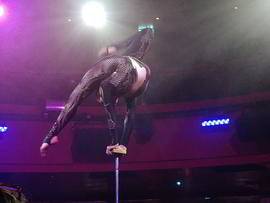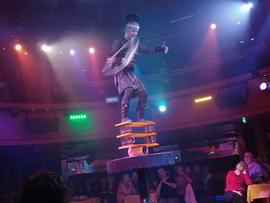 The Performance
Click on each photo above for a larger image.
If in this report you see any typos, misspellings, factual errors or other types of errors, please let me know. Please include the web address (URL) of the report in which you found the error. Thank you! Send your email to: