If in this report you see any typos, misspellings, factual errors or other types of errors, please let me know. Please include the web address (URL) of the report in which you found the error. Thank you! Send your email to:


Click on each photo below for a larger image.
Photos Of The Ship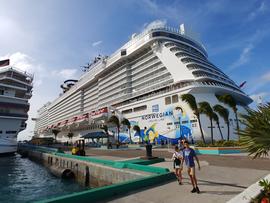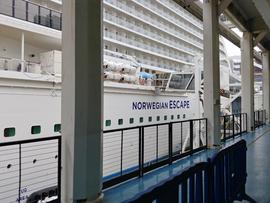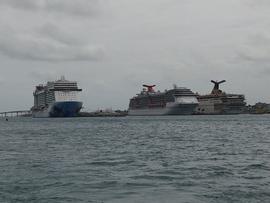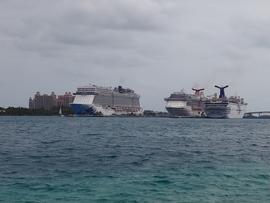 Views From Our Stateroom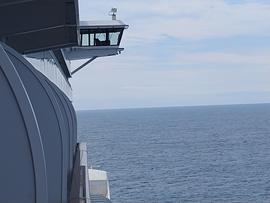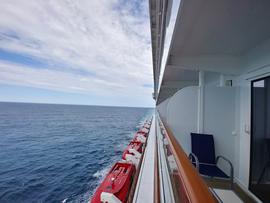 The forward and aft views from our stateroom balcony.
View from our cabin bed.
Main Dining Rooms
There were three main dining rooms that all had the same menu and food was complimentary: Taste Restaurant, Savor Restaurant, and The Manhattan Room. Food in the Supper Club was usually complimentary but there were some special performances where there was an extra charge. The Supper Club had its own unique menu which would usually be a set 3 course or 5 course meal. Though not listed on the menu, you could ask for a vegetarian or vegan alternative.
Taste Restaurant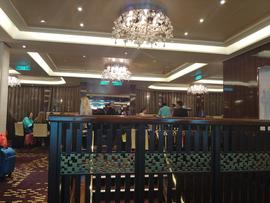 The Manhattan Room
Live Music with dinner every night in The Manhattan Room.
Supper Club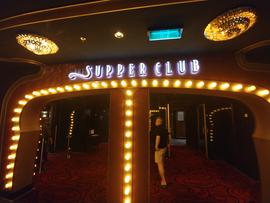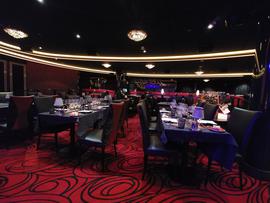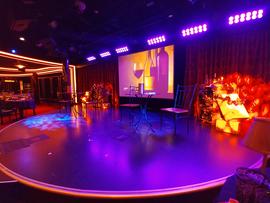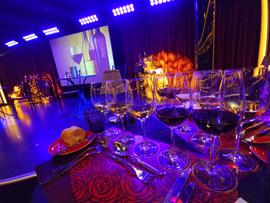 Our table and the performance stage.
The Garden Cafe (Buffet)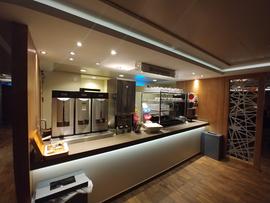 O'Sheehan's
O'Sheehan's was divided into two sections. One section was strictly a bar and lounge. You could seat yourself and order drinks. The other section is one of the complimentary restaurants. You would see the Host to be seated. It had its own unique menu different than the other restaurants. It is the only place you can get food 24 hours 7 days a week other than Room Service.
Bars & Lounges
The District Brewhouse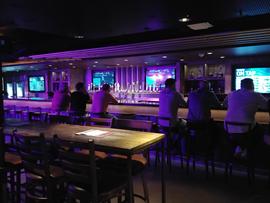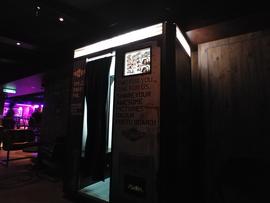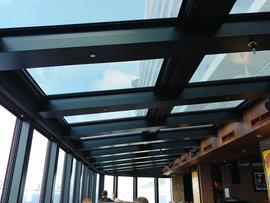 Very nice layout and great views from The District Brewhouse.
Skyline Bar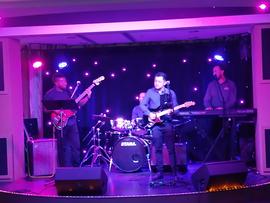 Headliners Bar & Lounge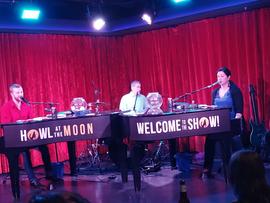 Howl At The Moon Dueling Pianos
The Atrium Lounge Bar
Sugarcane Mojito Bar
5 o'Clock Somewhere Bar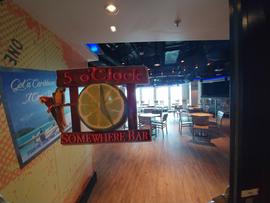 Tobacco Road Liquor Bar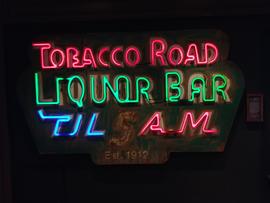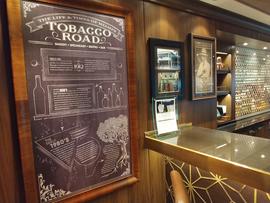 The Humidor Cigar Lounge
Specialty Restaurants
The restaurants had either a reasonable set upcharge or a la carte pricing.
Teppanyaki Japanese Steakhouse
Le Bistro French Restaurant
La Cucina
Pincho Tapas Bar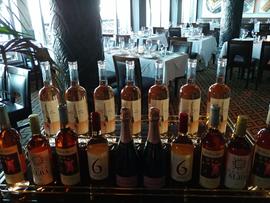 Moderno Churrascaria & Cagney's Steakhouse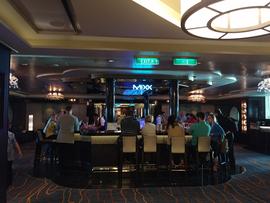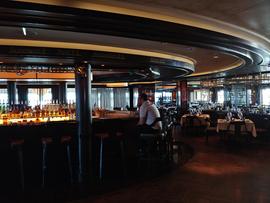 Left: Moderno Churrascaria; Right: Cagney's Steakhouse
THE CELLARS
A Michael Mondavi Family
Wine Bar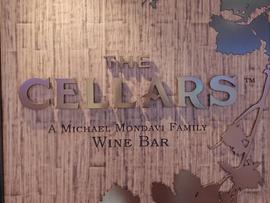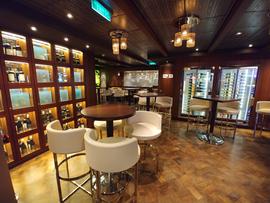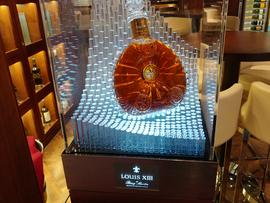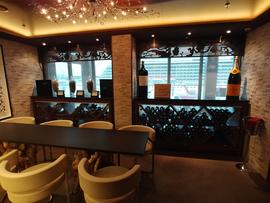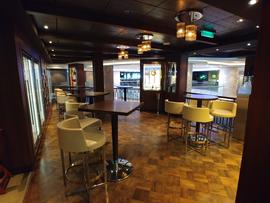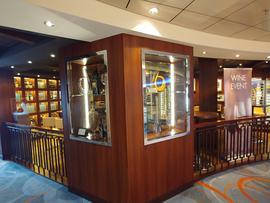 Escape Theater (Main Theater)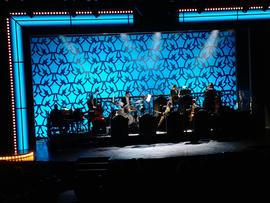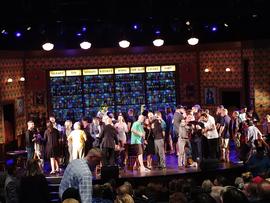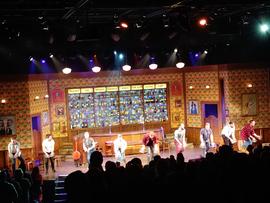 The Pool Area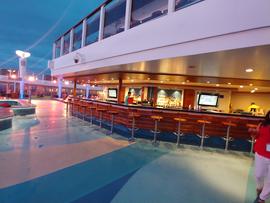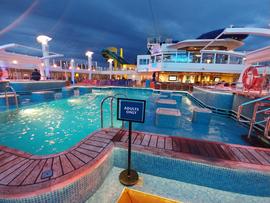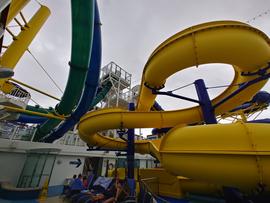 Click on each photo above for a larger image.
If in this report you see any typos, misspellings, factual errors or other types of errors, please let me know. Please include the web address (URL) of the report in which you found the error. Thank you! Send your email to: