7 Day Bahamas Cruise
From New York to Port Canaveral & Bahamas
Norwegian Escape
Wine and Other Spirits
<<<PREVIOUS PAGE &nbsp &nbsp NEXT PAGE>>>
If in this report you see any typos, misspellings, factual errors or other types of errors, please let me know. Please include the web address (URL) of the report in which you found the error. Thank you! Send your email to:


Click on each photo below for a larger image.
Wine List For Every Restaurant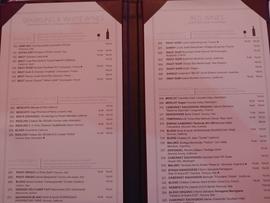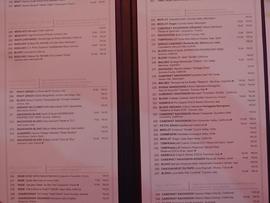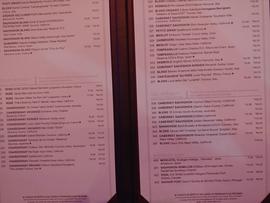 The above wine list was available in every restaurant.
Wines available in the bars was more limited. See below.
Drinks Menu Available In All Bars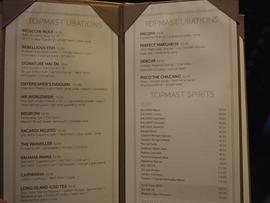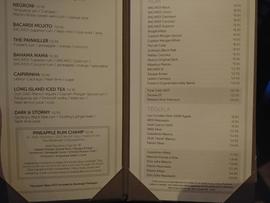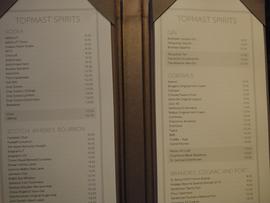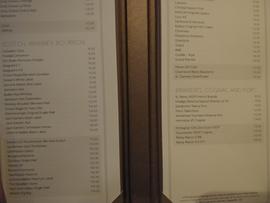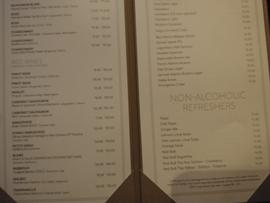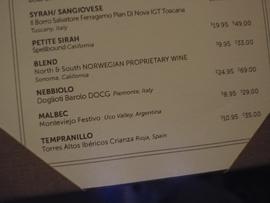 Above right: Close up of the only red wines available in the bars.
The District Brewhouse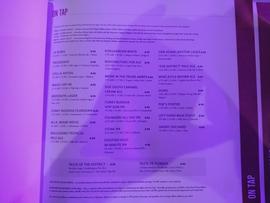 Click on each photo above for a larger image.
If in this report you see any typos, misspellings, factual errors or other types of errors, please let me know. Please include the web address (URL) of the report in which you found the error. Thank you! Send your email to:


<<<PREVIOUS PAGE &nbsp &nbsp NEXT PAGE>>>