If in this report you see any typos, misspellings, factual errors or other types of errors, please let me know. Please include the web address (URL) of the report in which you found the error. Thank you! Send your email to:


Arriving Into Port Canaveral, Florida
Click on each photo below for a larger image.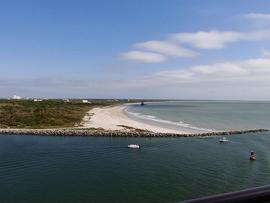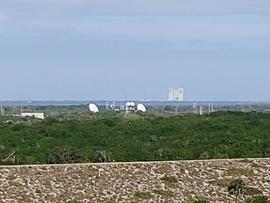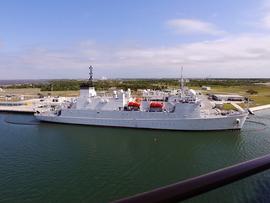 The large building in the background in all 3 of the above photos is the assembly building for both the Apollo and the Shuttle programs. This is where they would stack the rockets before moving them out the launch pads. It is the largest single story building in the world.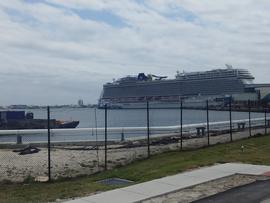 Views of the Norwegian Escape.
Kennedy Space Center at Cape Canaveral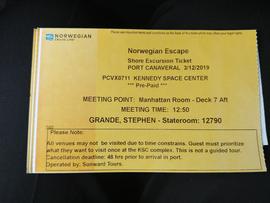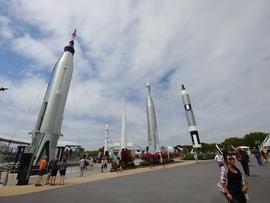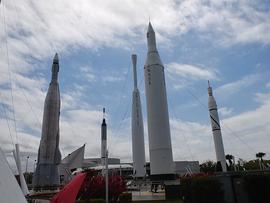 The Rocket Garden. You can see Mercury Capsules atop some of these missiles.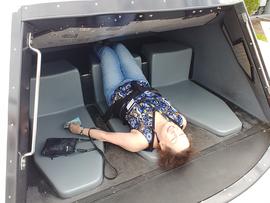 Barbara in a mock up of the Appolo capsule.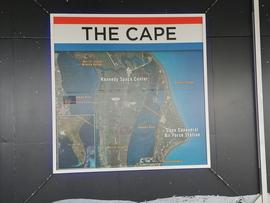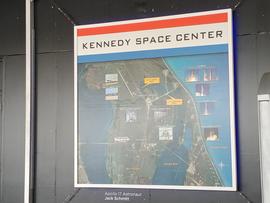 Maps of the facilities.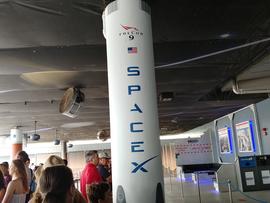 Posts decorated as rockets.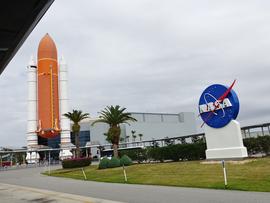 Life size model of the Space Shuttle solid fuel rockets & liquid fuel tank.
Bus Tour Out To The Actual Launch Pads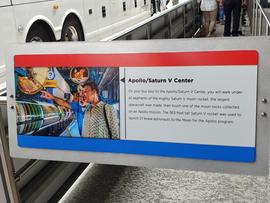 SpaceX Launch Pad 39A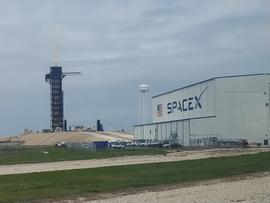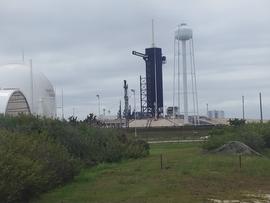 This is where the Apollo Missions to the moon were launched from.
Launch Pad 39B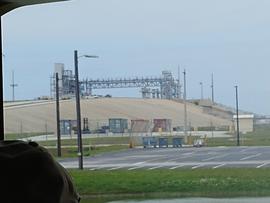 This is where future space missions to the Moon and Mars will be launched from.
Appolo Saturn V Center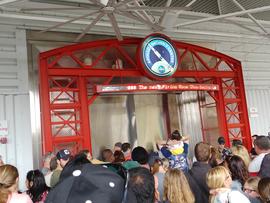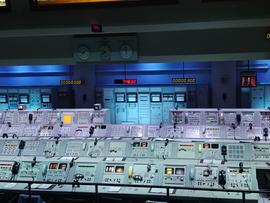 The actual Control Room of the Apollo Missions to the moon.
Saturn V Rocket & Apollo Capsule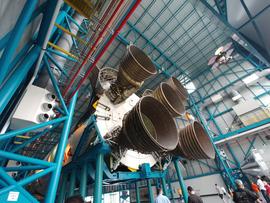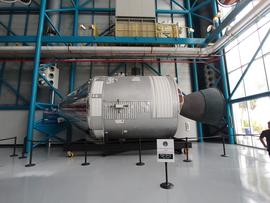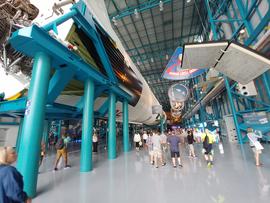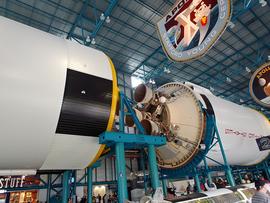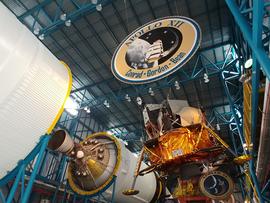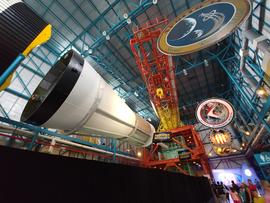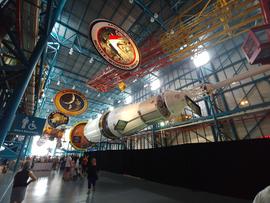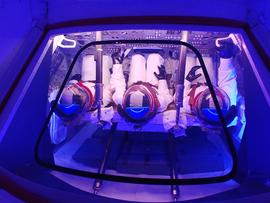 Moon Rock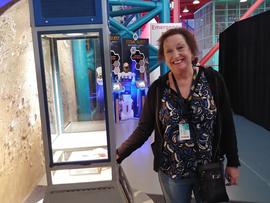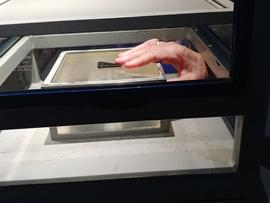 Barbara, my wife, touching a rock brought back from the Moon.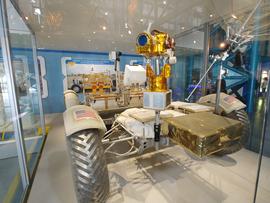 Lunar Rover.
The Real Atlantis Space Shuttle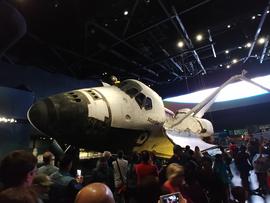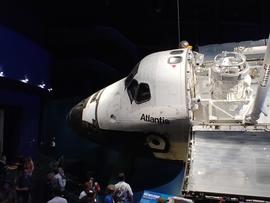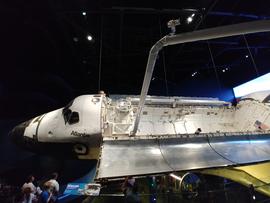 The Manhattan Room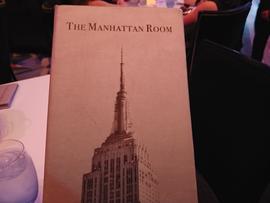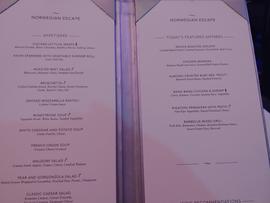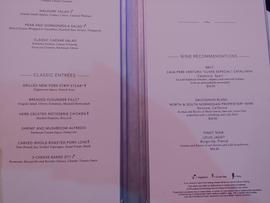 The Manhattan Room Menu For This Night.
The Manhattan Room was one of our favorite restaurants as the meals were complimentary just like in the Taste and Savor Restaurants, but unlike the other main restaurants, The Manhattan Room featured live music at 5 PM and 8:30 PM.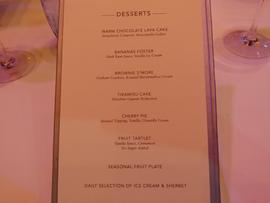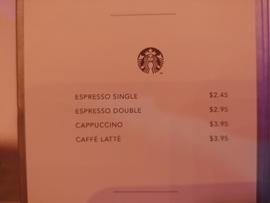 Menu of deserts and coffees offered in The Manhattan Room
as well as the other main restaurants: Taste and Savor.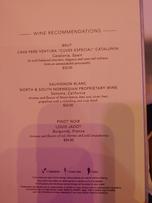 Wine Recommendations in The Manhattan Room.
These would also be the same in the Taste and Savor Restaurants.
Live Music with dinner every night in The Manhattan Room.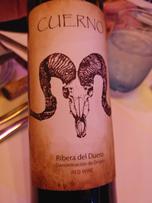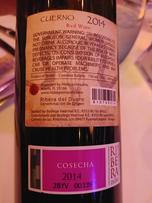 The wine we had with dinner. It was very good.
Wine List For Every Restaurant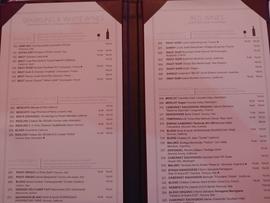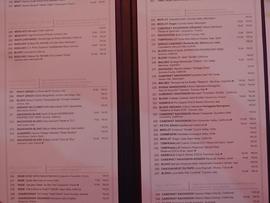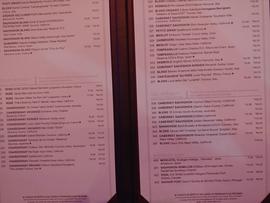 The above wine list was available in every restaurant.
Wines available in the bars was more limited. See below.
Other Specialty Restaurants
Left: Teppanyaki Japanese Steakhouse
Right: Le Bistro French Restaurant
Drinks Menu Available In All Bars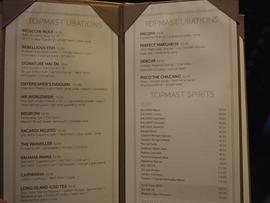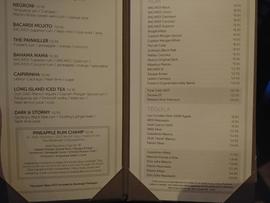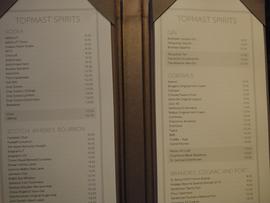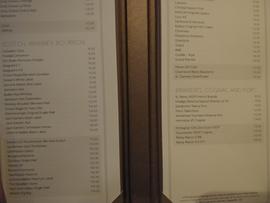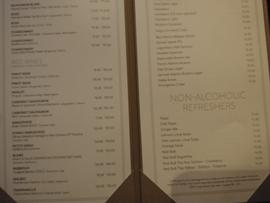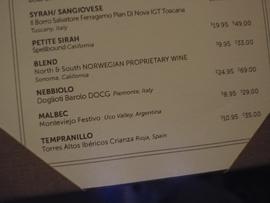 Above right: Close up of the only red wines available in the bars.
Howl At The Moon Dueling Pianos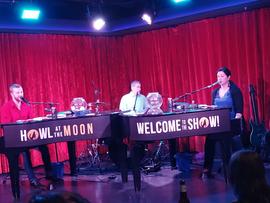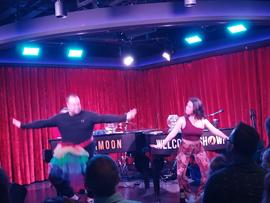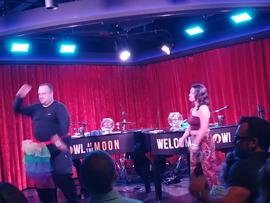 Click on the photo below to play the video clip:
Today's Towel Animal
I think it is a rabbit.
Program Guide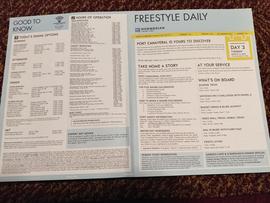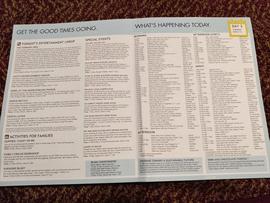 Norwegian Escape Program Guide For Day 3
Click on each photo above for a larger image.
If in this report you see any typos, misspellings, factual errors or other types of errors, please let me know. Please include the web address (URL) of the report in which you found the error. Thank you! Send your email to: