12-Day Grand Mediterranean Cruise
Spain, Malta, Greece, Italy and France
Norwegian Epic
Disembarkation At Barcelona, Spain
Day 13 - Friday, November 22, 2019
<<<PREVIOUS PAGE &nbsp &nbsp NEXT PAGE>>>
If in this report you see any typos, misspellings, factual errors or other types of errors, please let me know. Please include the web address (URL) of the report in which you found the error. Thank you! Send your email to:

Click on each photo below for a larger image.
Morning in Barcelona, Spain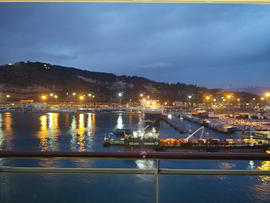 Last Views Of The Norwegian Epic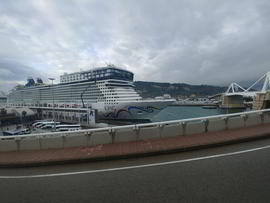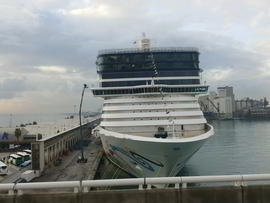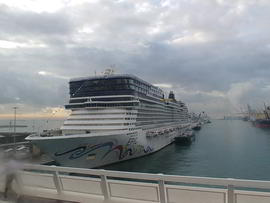 Norwegian Cruise Lines (NCL)
Transfer To The Airport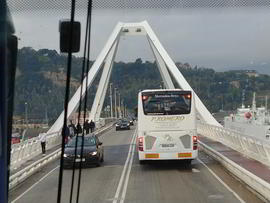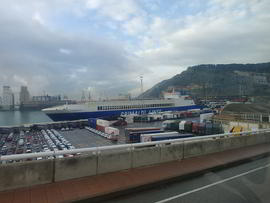 On Norwegian Air Shuttle
Waiting For Take Off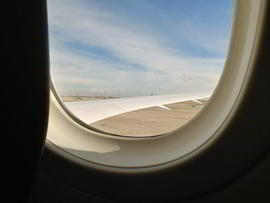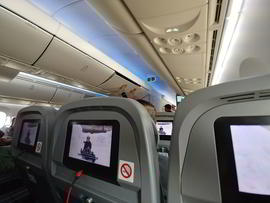 In The Air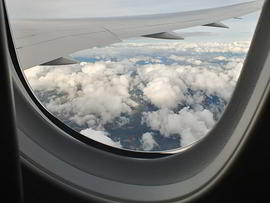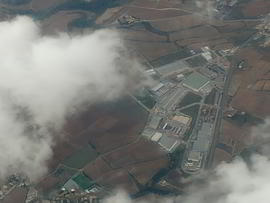 Wine & Water On The Plane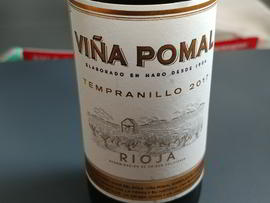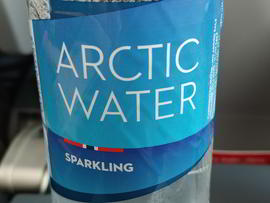 Our Route From Barcelona Back To The United States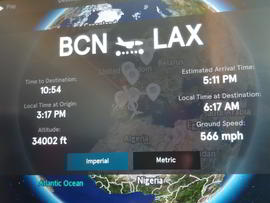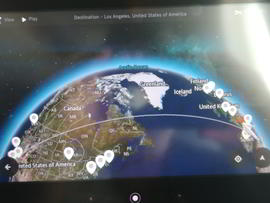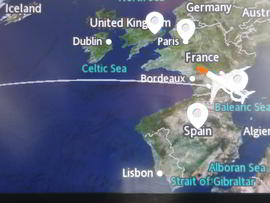 Dinner On Our Norwegian Air Shuttle Flight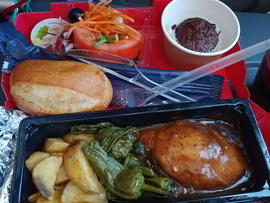 Our First Around The World Trip!
We departed from Los Angeles (Long Beach), California, on October 5, 2019 on the Carnival Splendor. We spent 24 days on that ship heading west traveling from Los Angeles to Singapore with 18 days at sea and only 6 port days. We then spent 5 days in Singapore, flew west from Singapore to Barcelona, Spain, and then spent 5 days there. After our 12 day Mediterranean Cruise on the Norwegian Epic, we then flew west from Barcelona to Los Angeles on November 22, 2019. Thus we returned to our point of origin, Los Angeles, after 44 days and having only traveled west to return to our point of origin. Thus this 44 day trip was a trip all the way around the world! First time for us!
Click on each photo above for a larger image.
If in this report you see any typos, misspellings, factual errors or other types of errors, please let me know. Please include the web address (URL) of the report in which you found the error. Thank you! Send your email to:

<<<PREVIOUS PAGE &nbsp &nbsp NEXT PAGE>>>