If in this report you see any typos, misspellings, factual errors or other types of errors, please let me know. Please include the web address (URL) of the report in which you found the error. Thank you! Send your email to:

Click on each photo below for a larger image.
Norwegian Freestyle Daily Guide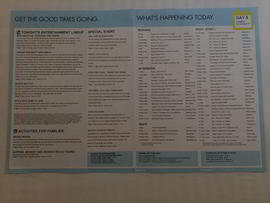 Rough Waters In The Morning
View of
Mount Vesuvius
Click the above photo to play the video.
The sea was so rough in the morning that we thought for sure we'd be skipping this port stop. But, after an hour delay, our ship was able to dock. Click on the above video and you can see the waves breaking over the breakwater even while we were on shore on our tour.
Waiting For Our Tour Bus
To Depart The Port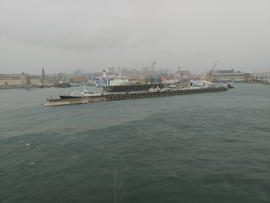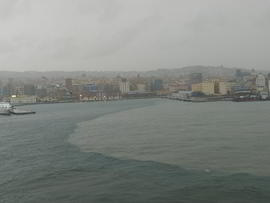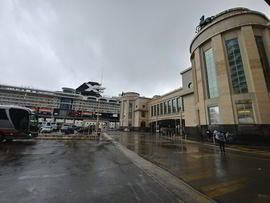 Naples Hop On Hop Off
Adult: $45 Per Person, 5 Hours
Ride a double-decker bus through Naples, hopping on and off at the destinations that interest you the most, and stay as long as you like.
A short walk from the pier will bring you to Largo Castello station, where you can hop on a red double-decker bus bound for the most iconic attractions in Naples. The beauty of this tour is that it allows you to linger at the destinations that you find most intriguing.
Use the complimentary bus pass to hop on and off the bus whenever you please, so you will never feel rushed or compelled to leave a destination until you are ready. Two different bus loops are available, each making more than two dozen stops throughout Naples.
The buses operate throughout the day and make a continuous loop around Naples' must-see landmarks. Once onboard, you will receive a route map that explains the destinations, making it easy to choose your favorite ones.
You might explore the National Archaeological Museum, which holds one of the world's finest collections of Greek and Roman antiquities, and churches such as Chiesa del Gesu Nuovo, whose opulent interior features frescoes and marble decorations.
The buses also stop at squares that include Piazza Dante, where you can see a 19th-century stature honoring poet Dante Alighieri, and scenic overlooks like Capo Posillipo. Be sure to leave time for a complimentary slice of Pizza Margherita, as it was supposedly invented in Naples to honor the visiting Queen Margherita of Savoy.
Note: Guests will enjoy the tour at their own leisure.
Activity Level: Moderate. Tours with this activity level involve a considerable amount of physical activity such as substantial walking over cobblestone streets, uneven or steep terrain, climbing stairs, or extended periods of standing. Not recommended for guests with physical limitations. Comfortable, sturdy shoes are recommended.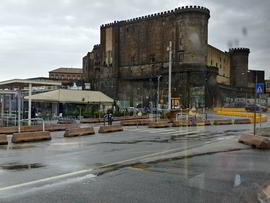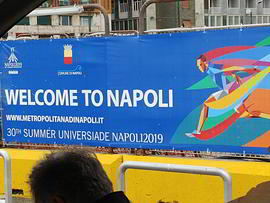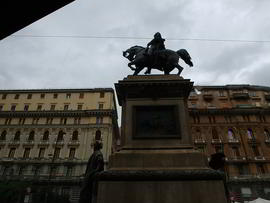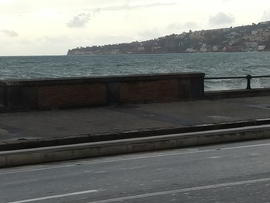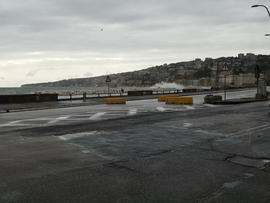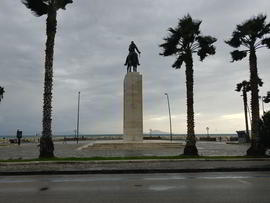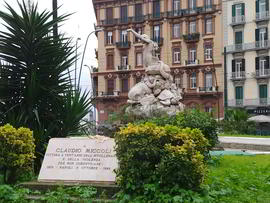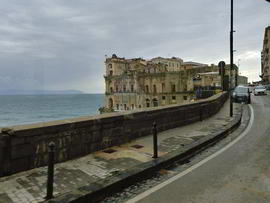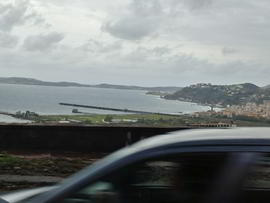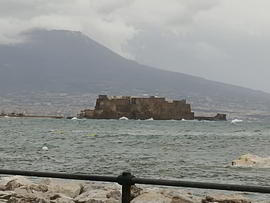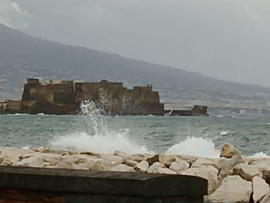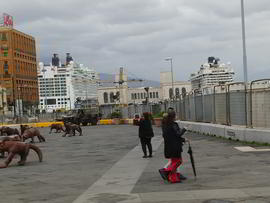 Trying Some Italian Wines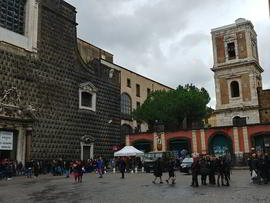 We got off the Hop On Hop Off Bus at this square and walked down a narrow pedestrian alley until we located the wine shop we were seeking.
Piazzetta del Nilo, 18/19 - 80134 Napoli NA, Italy
+39 081 215 8290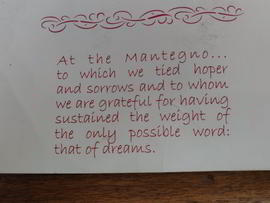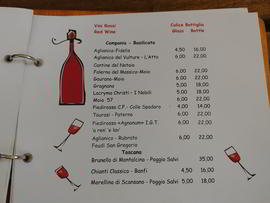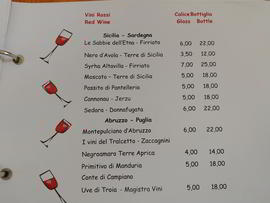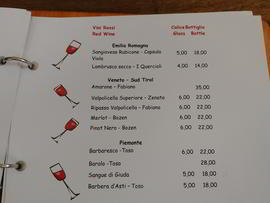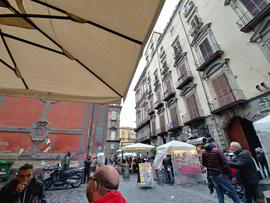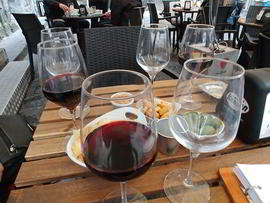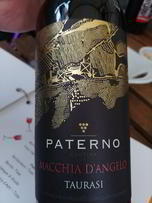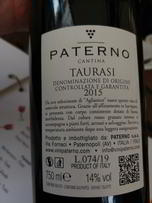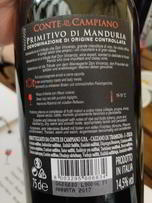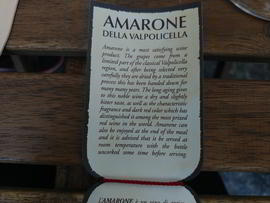 Back At The Square
Waiting For Another
Hop On Hop Off Bus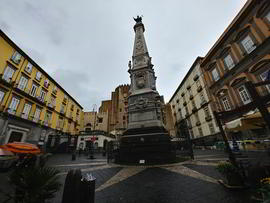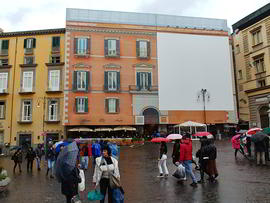 Having A Pizza In Naples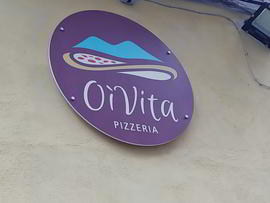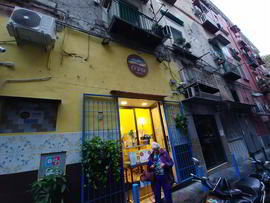 OiVita Pizzeria
Making a mistake following Google Maps we ended up at the wrong pizza place to obtain our free slice of pizza. But, the pizza at the above place was quite good anyway. By the time we got to the right pizzeria, shown below, it was closed and we were not able to get our free slice of pizza.
Pizzeria Oliva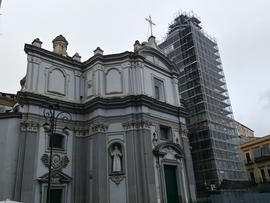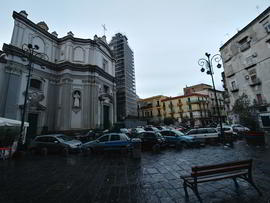 Dinner On The Ship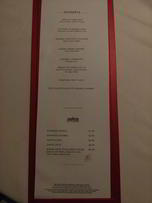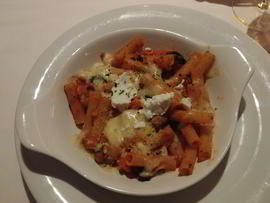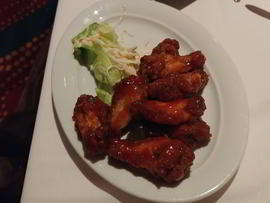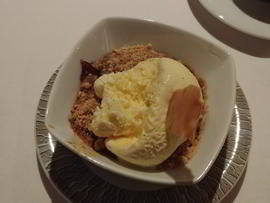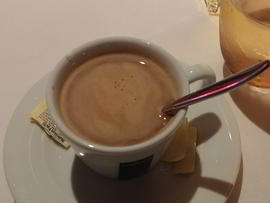 The Maltings Bar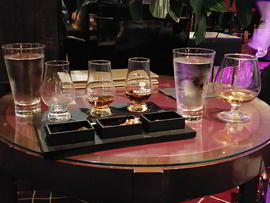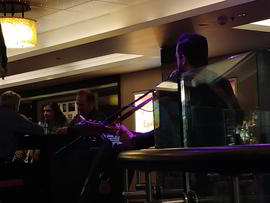 Macallan Experience and Cognac
Norwegian Onboard Offers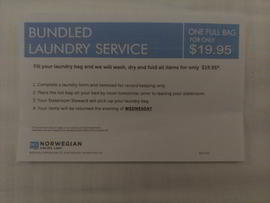 Click on each photo above for a larger image.
If in this report you see any typos, misspellings, factual errors or other types of errors, please let me know. Please include the web address (URL) of the report in which you found the error. Thank you! Send your email to: