If in this report you see any typos, misspellings, factual errors or other types of errors, please let me know. Please include the web address (URL) of the report in which you found the error. Thank you! Send your email to:


Click on each photo below for a larger image.
Singapore Airport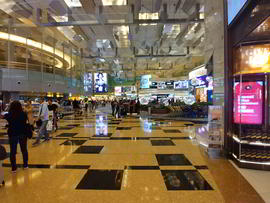 We heard wonderful things about the Singapore Airport and that it was a place you could explore for hours. Unfortunately, nobody ever told us that all the things to see at the airport are BEFORE you go through security screening. We are used to American airports where all the stores, lounges, restaurants, etc., are after security screening at most airports. Unlike most other airports where you can not check in your checked baggage more than 2 or 3 hours before the flight departure time, most airlines at the Singapore Airport allow you to check in your checked baggage as early as 24 hours before your flight so that you can enjoy exploring the airport without dragging your luggage around.
At the Singapore Airport you are not allowed to go through security screening until your flight is boarding. There is NOTHING beyond security screening to see or do. If we had realized this we would have made a special trip to the airport during one of our earlier days in Singapore just to explore the airport.
Singapore Airlines has a different checked baggage policy than what was listed on our United Airlines reservation documents. We had booked this flight using our United Airlines rewards points. However, it did say on our documentation that the baggage information was just a guideline and was not necessarily the policy of Singapore Airlines. On United Airlines and on most of its Star Alliance domestic airline partners we are allowed 2 items of checked baggage of up to 50 pounds per person because of our status with United Airlines. On Singapore Airlines theny do things different. They weighed all of our luggage all together and we are allowed a specific amount of kilograms total before incurring extra charges. For our four pieces of luggage that would have been free on United Airlines and its domestic partner airlines, Singapore Airlines wanted over $600 ! However, the said we could check our first 3 large suitcases for free and could bring our 1 smaller suitcase onto the plane for free! Thus, we chose to do that instead so that we would not have to pay any excess baggage charges.
We were able to gate check the smaller suitcase so didn't actually have to carry it onto the plane. Since I did not plan to bring this onto the plane as a carry-on, I had not thought about what items were restricted. I was only thinking about liquids that might be in that suitcase. I did have sun block and bug spray, but no liquids other than that. Unfortunately, I forgot about my hair cut scissors, my utility scissors, and my cork screw wine opener. All of those items got confiscated going through security screening.
When we arrived in Barcelona we expected to pick up the gate checked smaller suitcase at the gate as we got off the plane. But instead, it was sent along with the other checked luggage and ended up on the baggage claim carousel. So, in the end, it made little difference that we had gate checked this baggage instead of checking it in at the bag check desk, other than the confiscated items. Everything ended up on the baggage claim carousel and we avoided having to pay over $600 in excess baggage fees!
Our Economy Seats On Singapore Airlines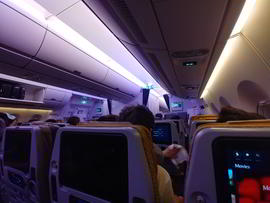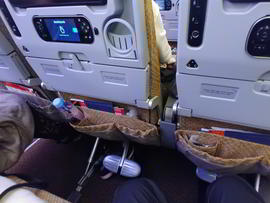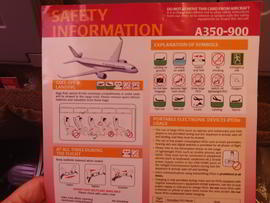 Video Of Our Path From Singapore To Barcelona, Spain
Click the above photo to play the video.
Singapore Airlines Economy Class Menu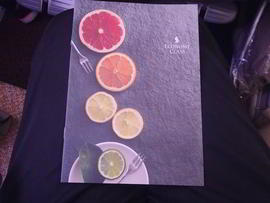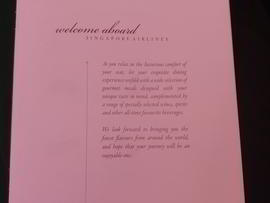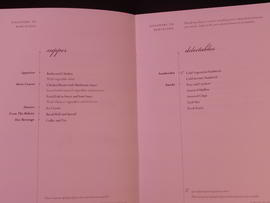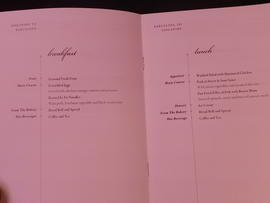 Dinner On The Flight
Breakfast On The Flight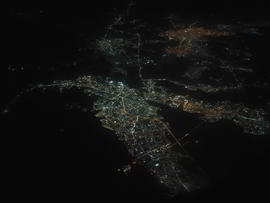 View Of Mumbai, India, From About 30,000 Feet Above
First Views Of Barcelona From The Air
Notice All The Cruise Ships In Port
Via Augusta 127, HB003342, 8006, Barcelona, Spain
+34 932 09 45 11
View From Our Hotel Room
Carrer de Provenca, 300, 306, 08008, Barcelona, Spain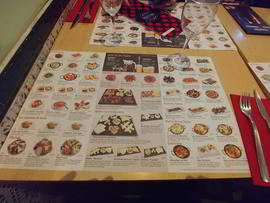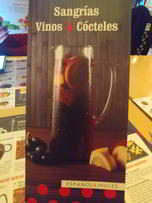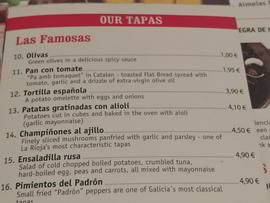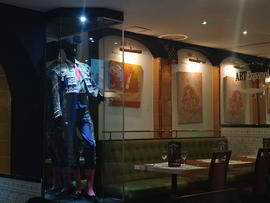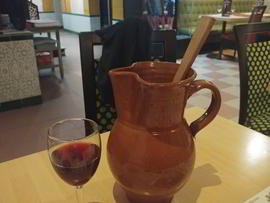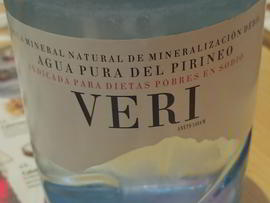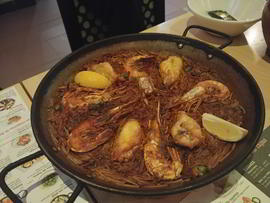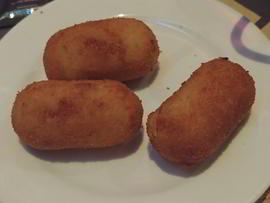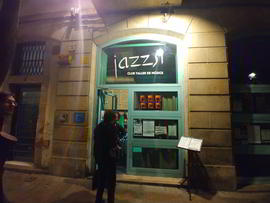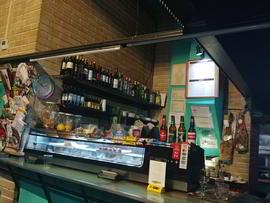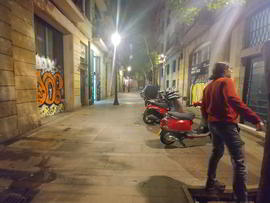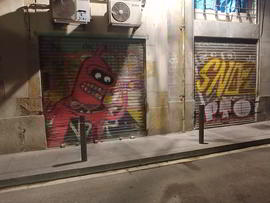 (Website English Version)
Carrer de Roger de Flor, 238
08025, Barcelona, Spain, +34 667 61 85 93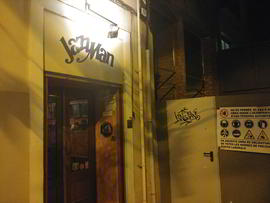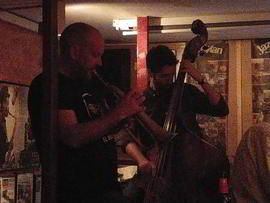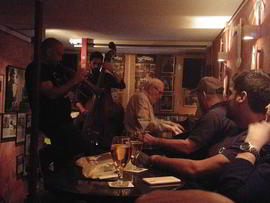 When exploring Barcelona you have to get used to sometimes going down empty dark alleys that sometimes seem to only be occupied by a few shady looking characters. However, these are where we often found great jazz clubs and other eating and drinking venues packed with locals and tourists. The shady looking characters were actually very helpful in helping us find these out of the way great places.
Click on each photo above for a larger image.
If in this report you see any typos, misspellings, factual errors or other types of errors, please let me know. Please include the web address (URL) of the report in which you found the error. Thank you! Send your email to: