If in this report you see any typos, misspellings, factual errors or other types of errors, please let me know. Please include the web address (URL) of the report in which you found the error. Thank you! Send your email to:


9am
MAR 10 - APR 30
SEP 10 - NOV 2
8am
MAY 1 - SEP 9
13.5 HRS
Approx., Fully Narrated
Adult $215 | Child $110
Prices valid through to Nov 2, 2019
Tour, Admissions & Tax Included in Canadian Dollars
9:00 AM Tour: March 10 - April 30, 2019
8:00 AM Tour: May 1 - Sep 9, 2019
(Exceptions 7AM Tour: May 1-19, 22, 28, 29; June 4, 5, 11, 12, 18, 19)
9:00 AM Tour: Sep 10 - Nov 2, 2019
(Exceptions 8AM Tour: Sep 12-16, 19-23)
Pick-up times are 30 minutes later at Richmond (Airport) hotels.
Our Victoria & Butchart Gardens Tour is our most beloved day trip, voted the "Best Day Trip in the World in 2018" by TripAdvisor Users. Featuring a mini-coach seating up to 32 passengers and a Driver Tour Guide, experience the wild beauty of the Pacific Coast with the splendour of British Columbia's capital city.
Your adventure highlights some of this region's best features. Sail aboard a local ferry along the rugged coastline and past the Southern Gulf Islands before arriving on Vancouver Island. Continue your journey into Victoria's downtown where you can stroll the cobblestone streets, and explore the Inner Harbour. Visit the many boutique shops, museums and restaurants surrounded by picturesque architecture. Ask your guide for their favourite spots to grab lunch.
Your next stop is the famous Butchart Gardens. This national historic site showcases 55 acres of garden displays. During the summer month, ask about our 'Early Butchart Gardens Shuttle.' Perfect for those wishing to gain extra time in the gardens, and less downtown. Then return home with a relaxing evening sailing back to Vancouver's mainland and on to your hotel.
Journey Details
Mini-Coach with Max. 32 Passengers
Pick-up and drop-off Directly from Your Hotel
Driver Tour Guide for Vehicle Operation and Commentary
Award-Winning Tour Itinerary
Advised Clothing: We recommend guests dress in layers and bring comfortable walking shoes. Depending on the weather, guests should consider bringing sunscreen, sunglasses, hat, gloves and a waterproof outer layer. We store all excess items on the vehicle while you're exploring.
Accessibility: We require minimal mobility for this tour. Paved pathways are available for guest use, however, please note there are some inclines. Guests should prepare to do plenty of walking.
We run our tours on comfortable mini-coaches seating up to 30 guests, offering great visibility. Each bus is detailed after every tour and equipped with heating & air-conditioning for your comfort. Our highly trained and award-winning Tour Guides provide full tour commentary conducted in English. Finally, hotel specific pick-up times are provided when reservations are confirmed.
Please contact our Guest Services Team if you have any questions at 604.255.7272, toll-free at 1.877.669.2277, or email reservations@vancouvertours.com
8:00 AM TOUR
9:00 AM TOUR
REQUEST PRIVATE CHARTER
Tour Itinerary
Complimentary Hotel Pick-up - Pick-up from your downtown Vancouver or Richmond hotel.


BC Ferries - Cruise through the beautiful Gulf Islands to Vancouver Island.


Butchart Gardens - A visit to the world famous gardens, the Sunken Gardens may just take your breath away (admission included).


Victoria's Inner Harbour - Free time to explore our beautiful capital city.


Special rate available - Visit Royal BC Museum during your free time in Victoria's Inner Harbour.


The Fairmont Empress Hotel - This National Historic Site of Canada opened its doors in 1908.


British Columbia Parliament Buildings - This is home to the Legislative Assembly of British Columbia built in 1898.


Hotel, Airport or Train Station Drop-off - Downtown Vancouver or Richmond hotels, Vancouver International Airport (YVR) or VIA Rail.


Victoria Tour Itinerary
The adventure begins by travelling to the BC Ferries Terminal in the city of Tsawwassen. Your mini-coach will drive right onto the ship.
During your 95-minute crossing through the Southern Gulf Islands, you will have a chance to enjoy the onboard amenities including restaurant services, gift shops and lounge. Visit the outside decks for the fresh ocean air and also for a chance to see orcas, eagles or seals.
Depart your ferry on Vancouver Island and journey into the heart of Victoria. Once a small fort, the city is now home to BC's provincial government. Learn about Francis Rattenbury, the scandalous architect who designed the Parliament Buildings and The Fairmont Empress Hotel that dominate the skyline. Grab lunch at one of the nearby restaurants or spend time shopping at the local gift stores. *Enjoy two and a half to three hours of free time to explore this quaint city by the sea.
The early free shuttle service to the garden is an option for those with a green thumb and photographers who want less time in the city and more time at the Gardens. Simply let your guide know in the morning and they can make arrangements for you.
In mid-afternoon, travel to The Butchart Gardens. Relax along the drive through the countryside before arriving at a garden that leaves horticulturists in awe. Spread across 55 acres, stroll along twisting paths and grand lawns. Experience the five unique areas, including the Sunken Garden and Japanese Gardens.
After a 2-hour visit to the Gardens, we make our way to the ferry terminal in order to travel home to the mainland. On the return crossing, enjoy the dining options onboard as the sun starts to set. Your adventure is complete once we arrive at your hotel.
*During shoulder season, due to the ferry schedule and limited daylight, free time will be one and a half hours, and Butchart Gardens may be visited prior to heading into town.
Click on each photo below for a larger image.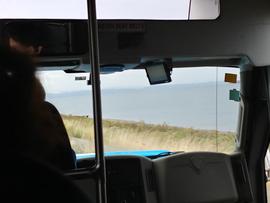 Left: Barbara and Dena waiting for our tour bus
Right: View from our seats on the tour bus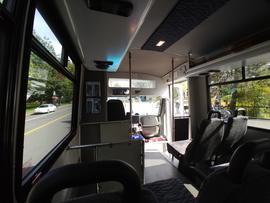 Our Tour Bus
On The Ferry To Victoria
Maps showing Vancouver Island in relation to the City of Vancouver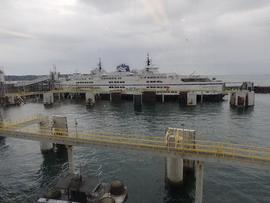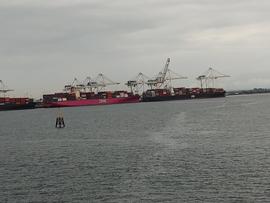 Photos of the ferry terminal taken as our ferry leaves the terminal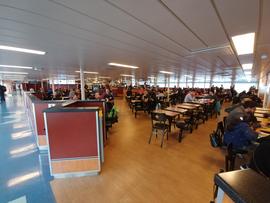 Photos taken while on the ferry
The ferry has a very nice buffet restaurant onboard
Left: Scenery; Right: Barbara, my wife
Electric Outlets, Charging Stations, and Computer Work Stations on the ferry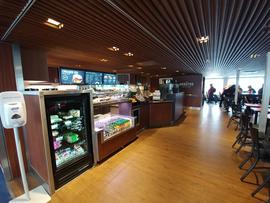 Cafe on the ferry
Victoria, On Vancouver Island,
Capital City of British Columbia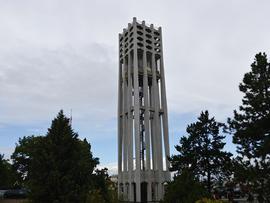 Barbara in front of the Science Museum where our tour bus dropped us off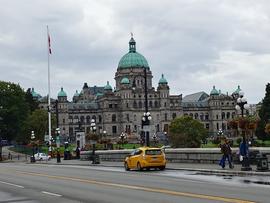 British Columbia Parliament Buildings.
This is home to the Legislative Assembly of British Columbia built in 1898.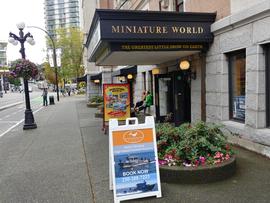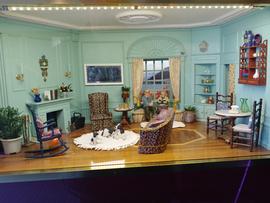 Miniature World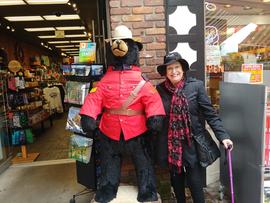 Barbara with stuffed Canadian animals
Chocolate Shop
Irish Times Pub
This is one of the places that our tour bus driver recommended for lunch. I think we might be the only tourists on the bus that took him up on this particular suggestion. The food was delicious and they had a great selection of whiskey including Islay Scotch!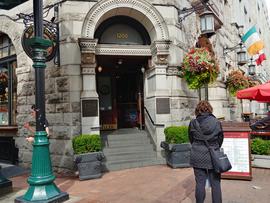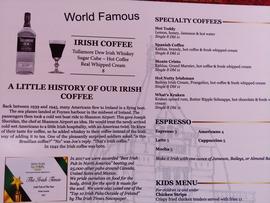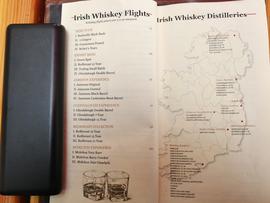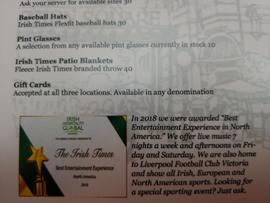 Chinatown, Victoria, BC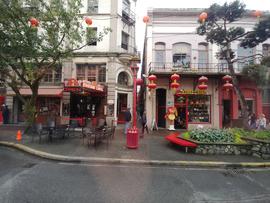 Fan Tan Alley, narrowest street in Victoria, maybe in all of Canada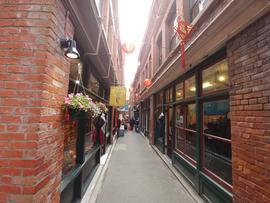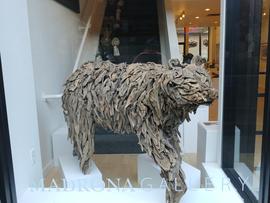 Trounce Alley
More Photos From Downtown Victoria
Empress Hotel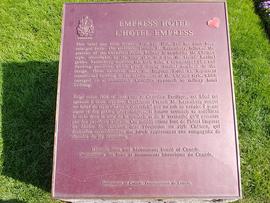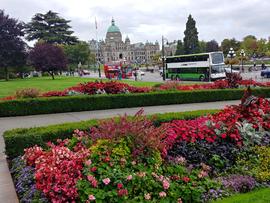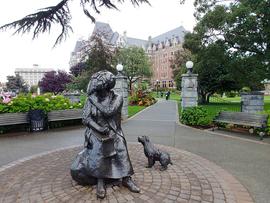 The Butchart Gardens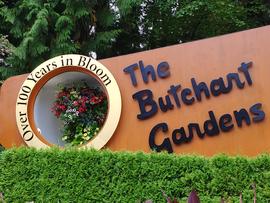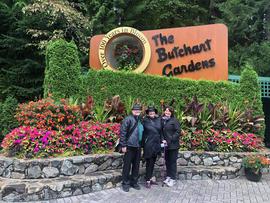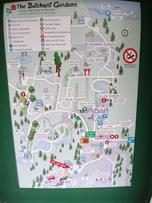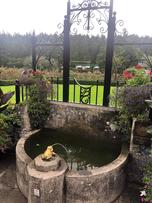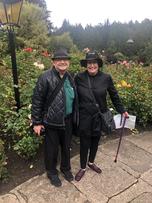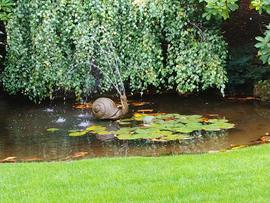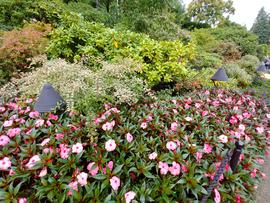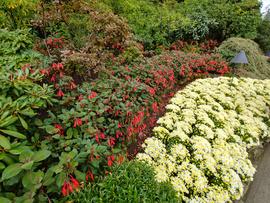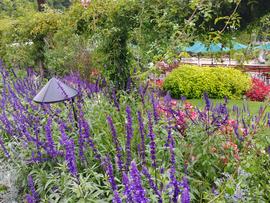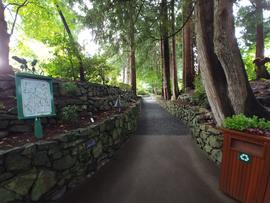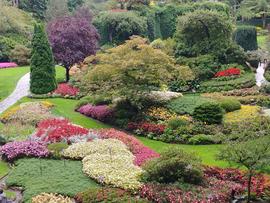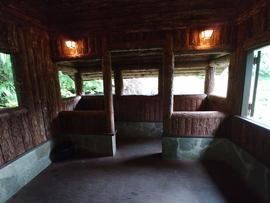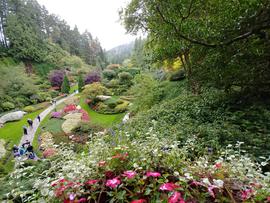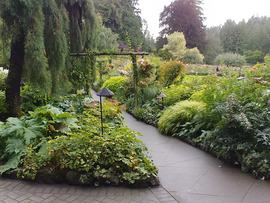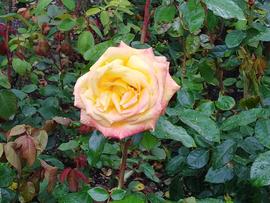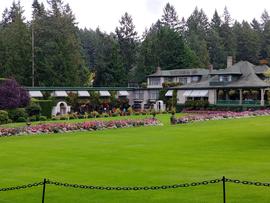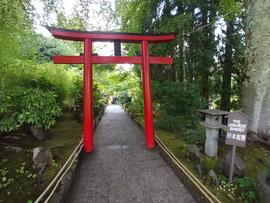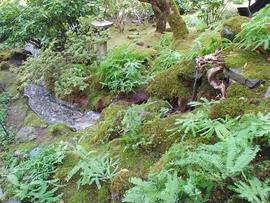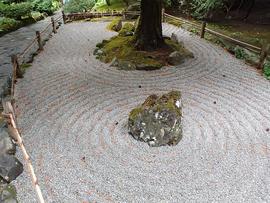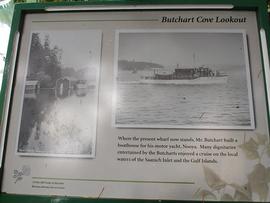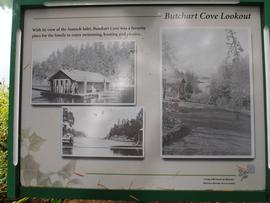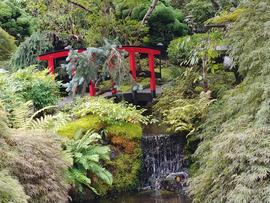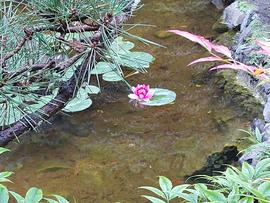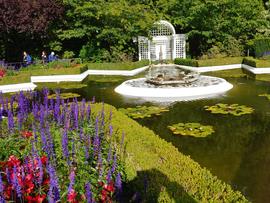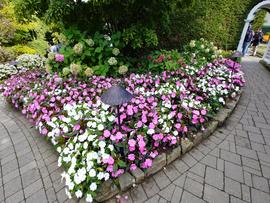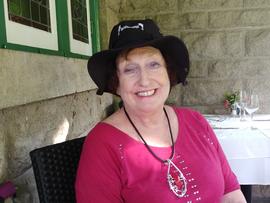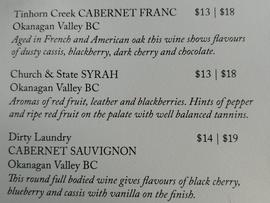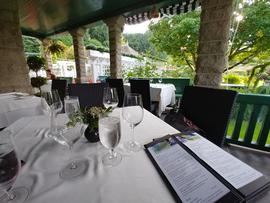 We stopped for a glass of wine before departing the gardens.
The Ferry Back To Vancouver
SeaWest Lounge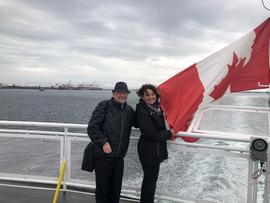 Me and Dena at the back of the ship holding the Canadian flag.
We decided to splurge on the way back and pay a little extra to be in the "quiet lounge" on the way back. I think it was only around $10 per person and included unlimited coffee, soft drinks, and snacks. For what they charged in the cafe and restaurant for drinks and snacks, I think we made out by paying for access to this lounge and getting those items for free.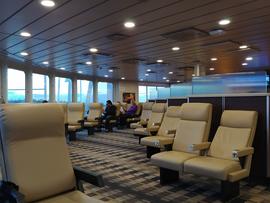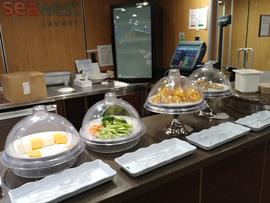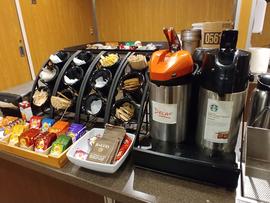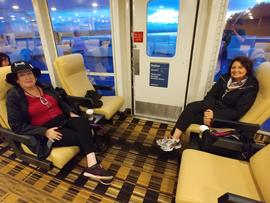 Click on each photo above for a larger image.
If in this report you see any typos, misspellings, factual errors or other types of errors, please let me know. Please include the web address (URL) of the report in which you found the error. Thank you! Send your email to: