If in this report you see any typos, misspellings, factual errors or other types of errors, please let me know. Please include the web address (URL) of the report in which you found the error. Thank you! Send your email to:


Click on each photo below for a larger image.
The District Brewhouse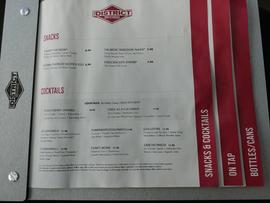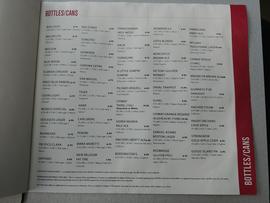 Food and Bottle Beer List.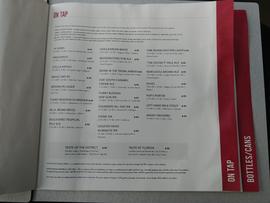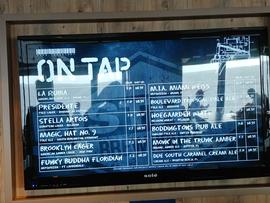 Left: Menu list of beers on tap.
Right: Wall listing of beers they actually have on tap that day.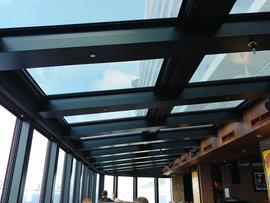 Very nice layout and great views from The District Brewhouse.
Whiskey & Beer Tasting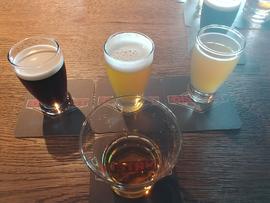 3 Beers To Try With One Whiskey.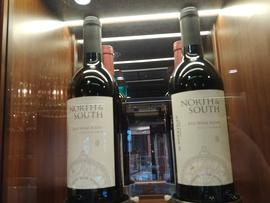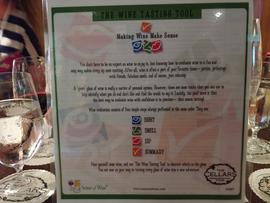 Left: North & South Norwegian Proprietary Wines.
Right: Wine Tasting Tool.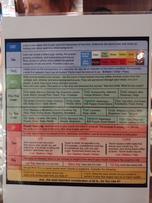 Wine Tasting Analysis Sheet Handed Out By Norwegian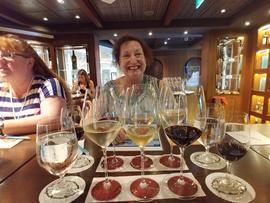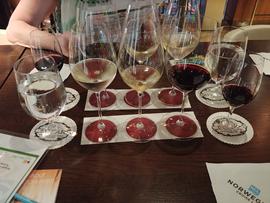 Barbara and The Wines we'd be trying.
The Company Men are a nationally recognized pop vocal group who have appeared on numerous national and regional television shows, including Hallmark Home and Family, Good Day New York and PBS to name a few. Unlike any other four-man vocal group touring today. The Company Men Uniquely Interweave Today's Top 40 Hits With Re-Imagined Classics Of The Last Six Decades by blending songs by your favorite artists, including Sam Smith, The Four Tops, Michael Jackson, The Temptations, Billy Joel, Prince, Meghan Trainor, Bruno Mars, and more. Complimentary dinner is provided. Doors open 30 minutes before the show. Dinner service begins as soon as you are seated. Reservations are required. Book reservations through the Box Office, iTV or touchscreens. To ensure that our guests receive our best service, we can only hold the reservations 10 minutes prior to the show, otherwise the unclaimed reservations will be released.
Time: 6:00p & 8:30p, The Supper Club, Deck 8, Fwd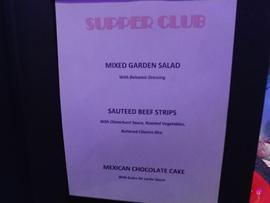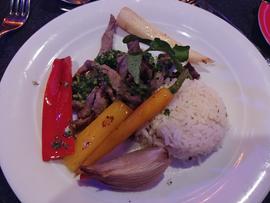 The menu at The Supper Club this evening. I only remember to take a photo of the main course, the sauteed beef strips.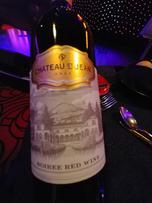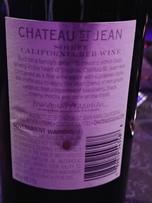 The wine we had with dinner.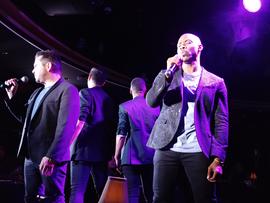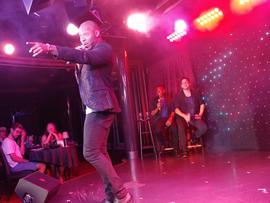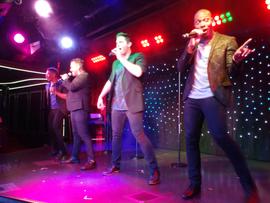 Check out their website at:
TheCompanyMen.com
.
Travel Agent Advertising On Their Cabin Door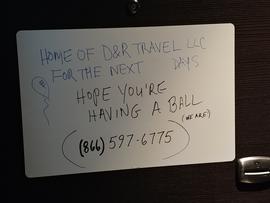 Program Guide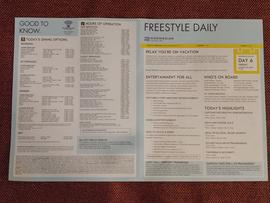 Norwegian Escape Program Guide For Day 6
Click on each photo above for a larger image.
If in this report you see any typos, misspellings, factual errors or other types of errors, please let me know. Please include the web address (URL) of the report in which you found the error. Thank you! Send your email to: