14 Day Hawaii Cruise
From Los Angeles to Hawaii
Maui (Kahului), Honolulu, Kona, & Hilo
Carnival Splendor
Fun Day At Sea
Day 11 - Tuesday, January 22, 2019
<<<PREVIOUS PAGE &nbsp &nbsp NEXT PAGE>>>
If in this report you see any typos, misspellings, factual errors or other types of errors, please let me know. Please include the web address (URL) of the report in which you found the error. Thank you! Send your email to:


Click on each photo below for a larger image.
Splendor Elevator Lobbies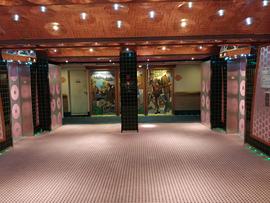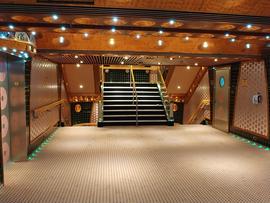 Pretty much all the elevator lobbies throughout the ship look like this.
Carnival Splendor Map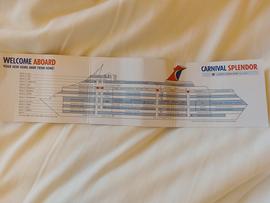 Dress Up Night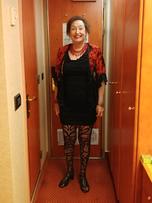 My wife, Barbara Cepinko
Captain's Cocktail Party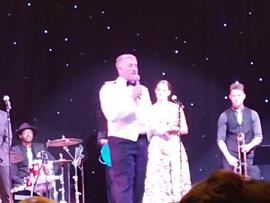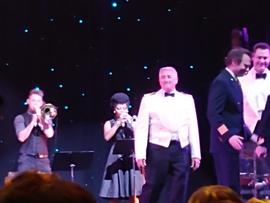 The Captain Of The Ship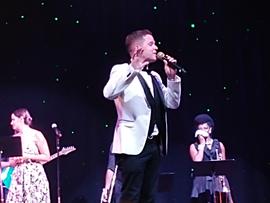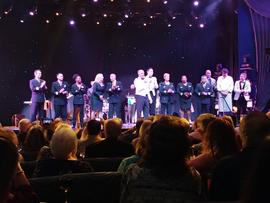 Left: Lee, The Cruise Director
Right: The Executive Crew Of The Ship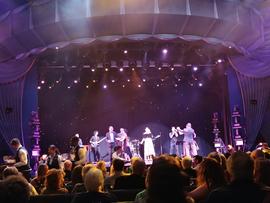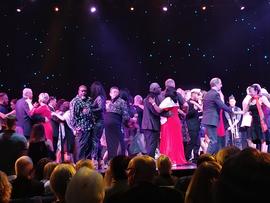 Dancing on the Spectacular Showroom Stage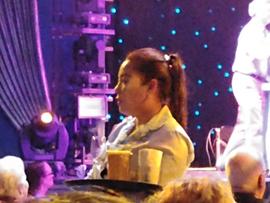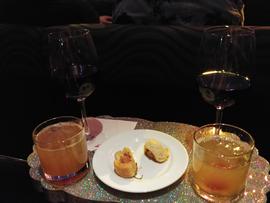 Jodi, our bar server in the Grand Piano
Free champagne, wine and cocktails were served at the "Captain's Cocktail Party" as well as a number of free assorted hors d'oeuvres. Barbara and I each took a free glass of red wine. We later found out the wine was Cabernet Sauvignon, probably the Layer Cake Cabernet Sauvignon that is avaiable at all the bars and restaurants. It wasn't bad. It was one of the wines on the Carnival that we had given a 3 out of 5 rating. Jodi brought over some cocktails to us. We tried to decline but she insisted that we each take a Whiskey Sour, so we did. A bit later Jodi brought over another glass of red wine and poured it into our already half empty glasses. A bit later she repeated this process with another glass of red wine for us. At the end of the Captain's Cocktail Party we still had so much wine in our glass that it lasted us throughout dinner and most of the rest of the events that we attended that evening!
Cherry On Top Candy Store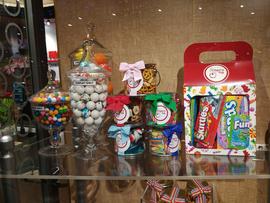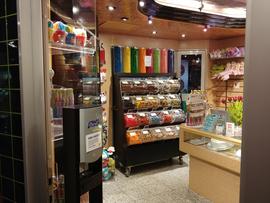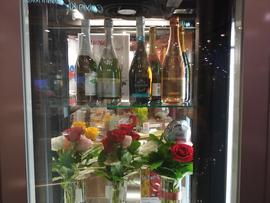 Our House Sports Bar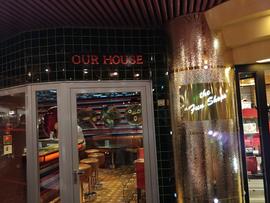 Fun Shops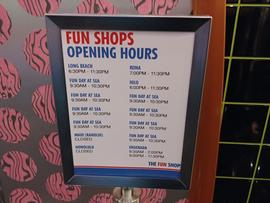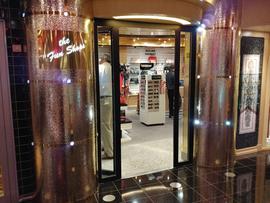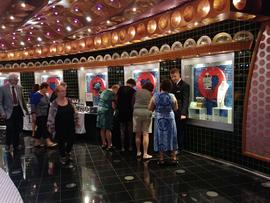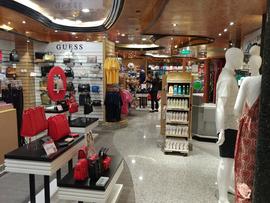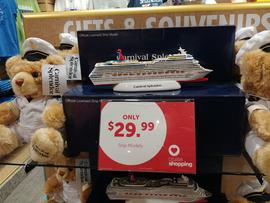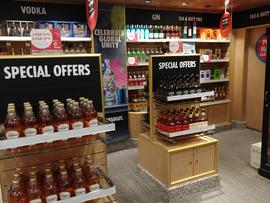 Royal Flush Casino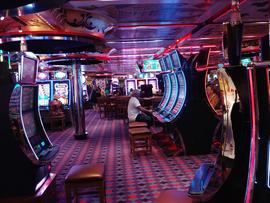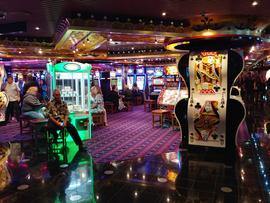 Club O2 for Agest 15-17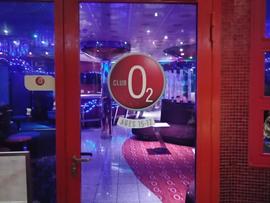 Red Carpet Room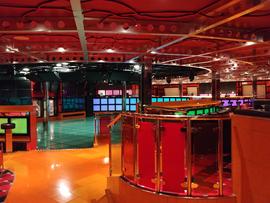 Captain's Gala Dinner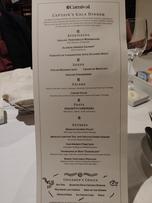 Punchliner Comedy Club
in the El Morocco 5 Aft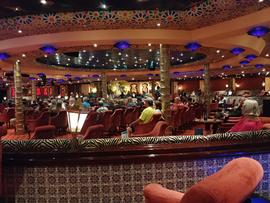 Shore Excursions Desk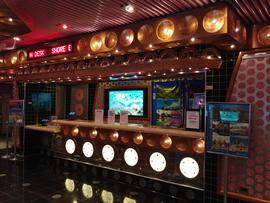 The Splendor Atrium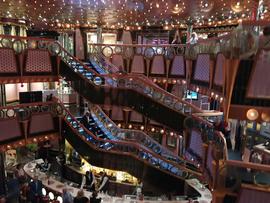 Midnight Gala Buffet
in The Lido Restaurant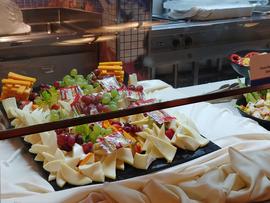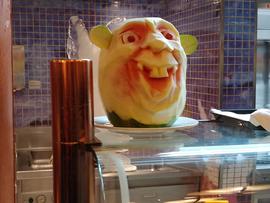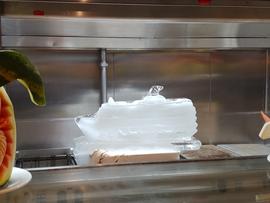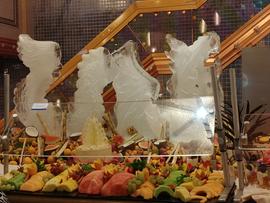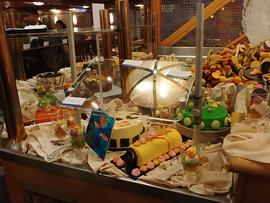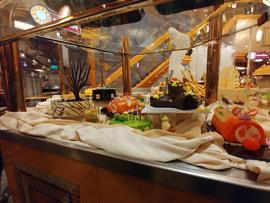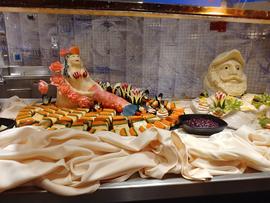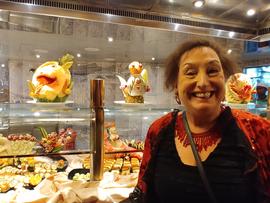 Featuring fruit carvings, ice carvings, food, deserts and more.
Grand Piano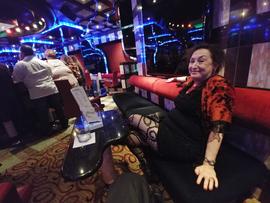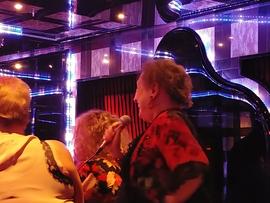 Click the above to watch Barbara singing along
A Towel Hippo?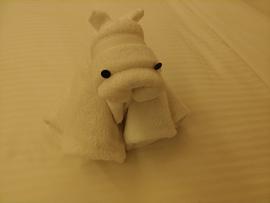 Click on each photo above for a larger image.
If in this report you see any typos, misspellings, factual errors or other types of errors, please let me know. Please include the web address (URL) of the report in which you found the error. Thank you! Send your email to:


<<<PREVIOUS PAGE &nbsp &nbsp NEXT PAGE>>>