14 Day Norway Cruise
From Southampton, England To
Norway, Iceland & Scotland
Norwegian Jade
Reykjavik, Iceland
Day 7 - Sunday, September 9, 2018
<<<PREVIOUS PAGE &nbsp &nbsp NEXT PAGE>>>

Click on each photo below for a larger image.

12.800 ISK to 13.500 ISK ($114.40 USD to $120.65 USD) through Gateway to Iceland (GTIce) Tours or $128.00 USD (including tax) from Viator. Viator calls this tour the "Small-Group Circle Tour and Secret Lagoon Visit from Reykjavik". Gateway to Iceland (GTIce) Tours calls this the "Hot Golden Circle tour". They are both the same tour and are provided by Gateway to Iceland (GTIce) in a luxury 19 passenger van. The tour is about 9 hours in length. It includes a professional local guide with free pickup from the cruise ship. The tour includes Thingvellir National Park, Gulfoss Waterfall, Geysir hot spring, Haukadalur geothermal area, and Secret Lagoon hot spring nature bath. They usually do the tour in reverse order in order to try to avoid arriving at the same time as the big tour buses and the crowds.
Boarding The GTIce Luxury Small-Group Tour Van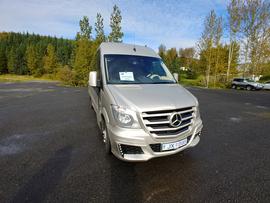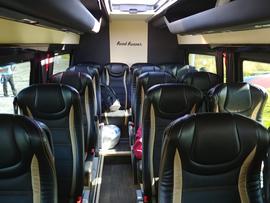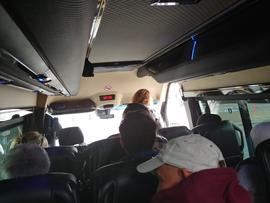 The Drive To The Secret Lagoon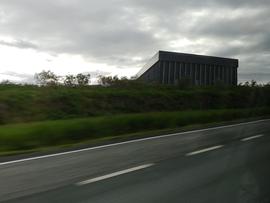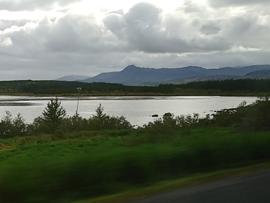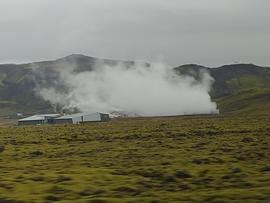 Geothermal activity can be seen just about everywhere in Iceland.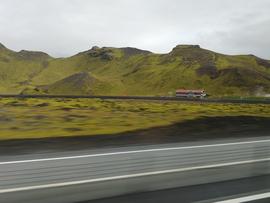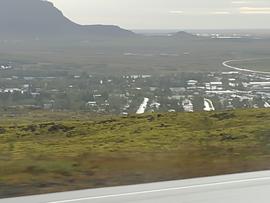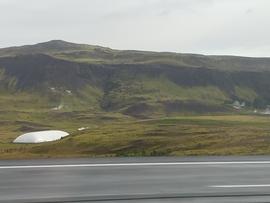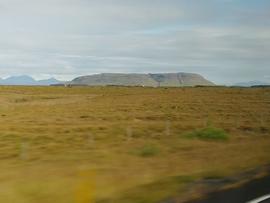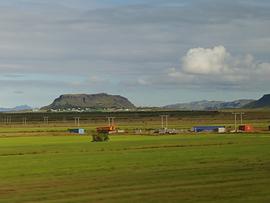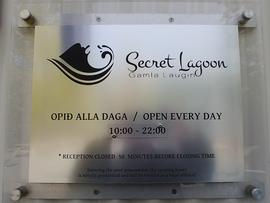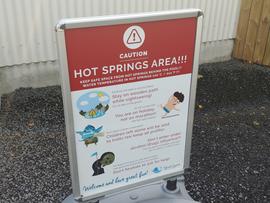 Geothermal activity heats the Hot Springs.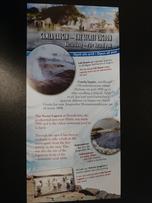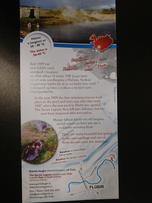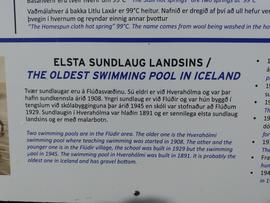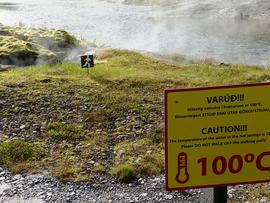 Warning Signs that the water is at the temperature of boiling water!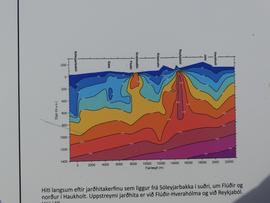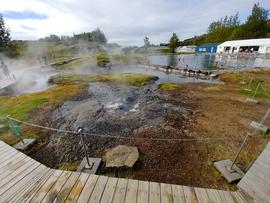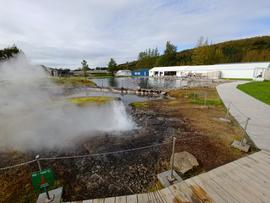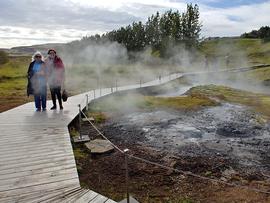 Shelli Tucker (my sister) & Barbara Cepinko (my wife).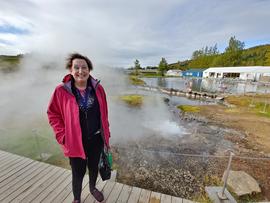 Barbara Cepinko (my wife).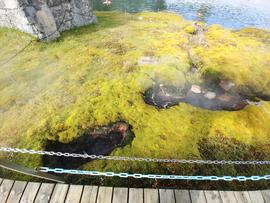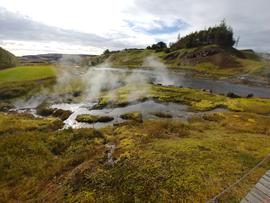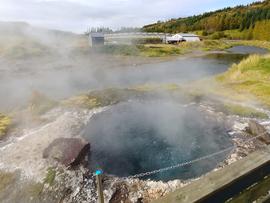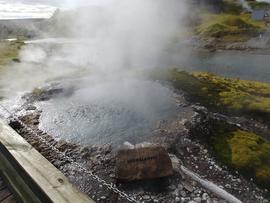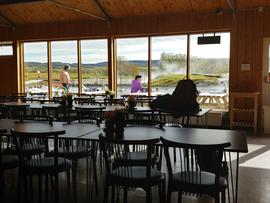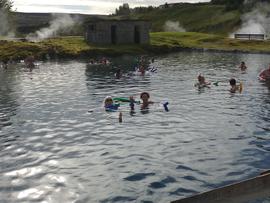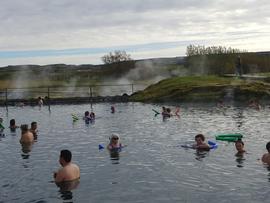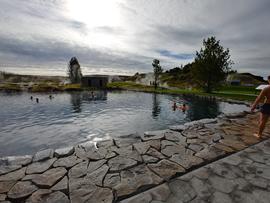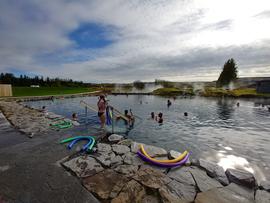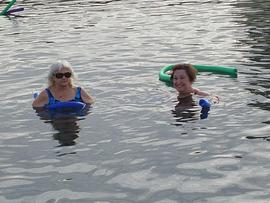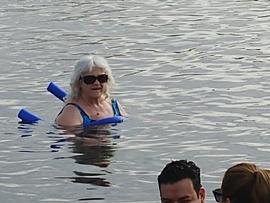 Shelli Tucker (my sister) & Barbara Cepinko (my wife) in the hot spring pool.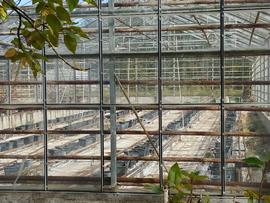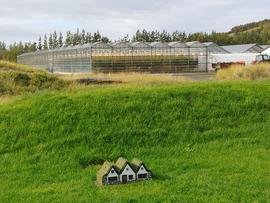 They Grow All Their Vegetables In Greenhouses.
The Drive To The Next Stop
Stop For Lunch at SKJOL

Gull, a local Norwegian brewery, has some pretty good beer.


Barbara Cepinko (my wife) giving the trampoline a try.
Your browser does not support the video tag.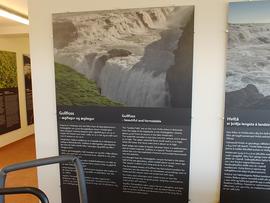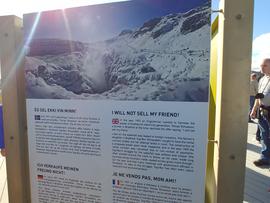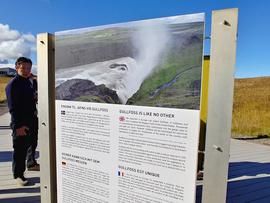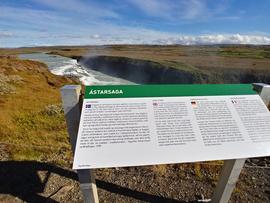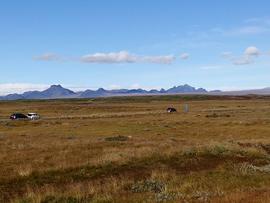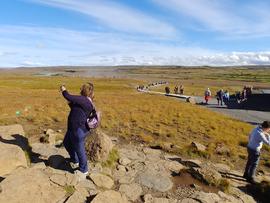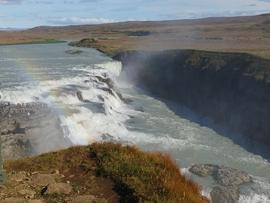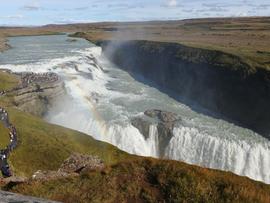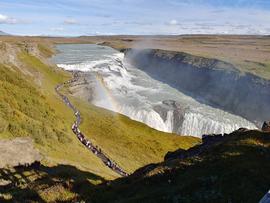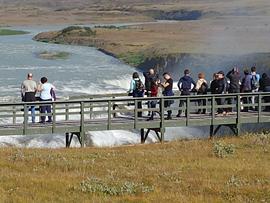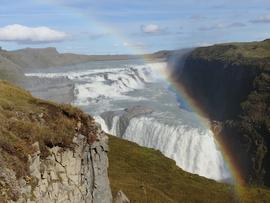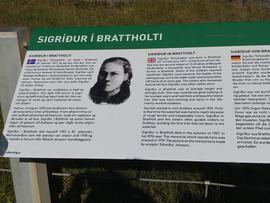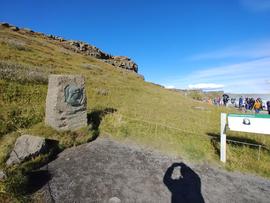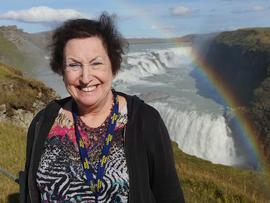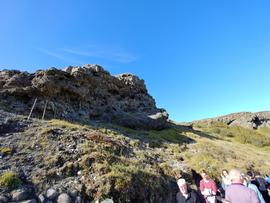 Barbara Cepinko (my wife).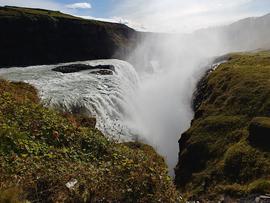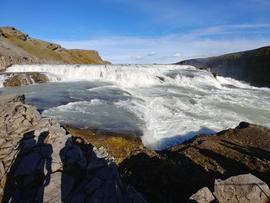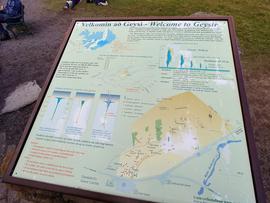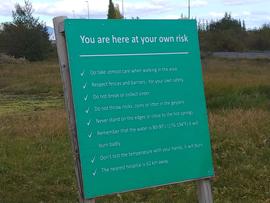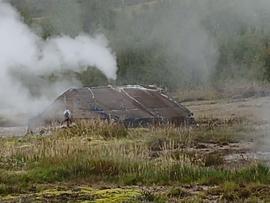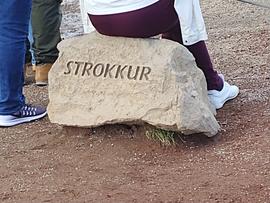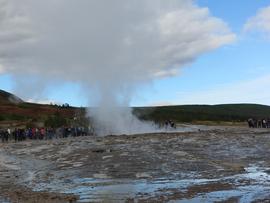 A Stop At A Farm For Some Fresh Ice Cream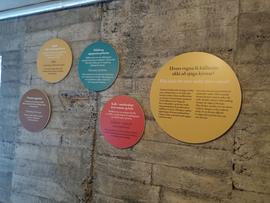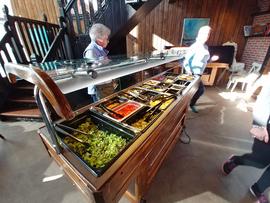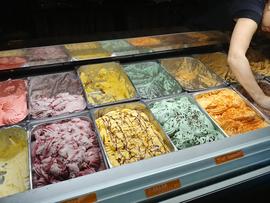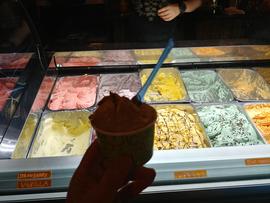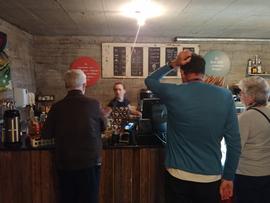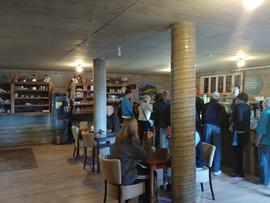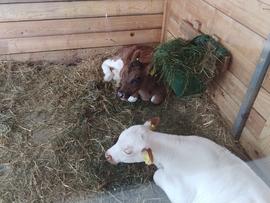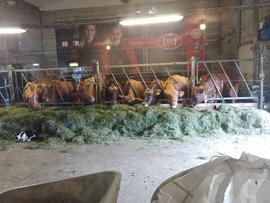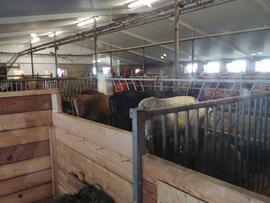 The ice cream is made fresh from milk from the above cows on the farm.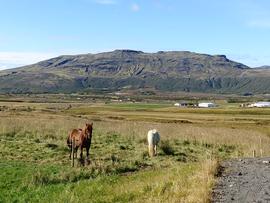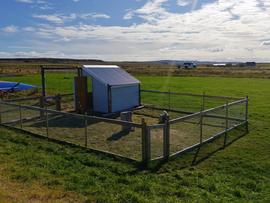 There were also some horses and rabbits at this farm.
The Drive To Thingvellir National Park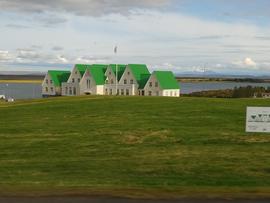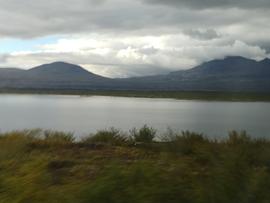 In Iceland the Mid-Atlantic Ridge passes across the Thingvellir National Park in Iceland. Click here for more information about Tectonic Plates In Iceland. One tectonic plate is moving west toward America and the other tectonic plate is moving east toward Europe slowing spreading Iceland apart. As the plates move, magma rises and creates new land. In the below photos you can see where many huge fissures have been created by the spreading tectonic plates.
This spreading of tectonic plates and rising magma causes Iceland to have a great amount of volcanic activity and earthquakes. But, this also creates a great amount of geothermal activity that Iceland uses for most of their electric power and heating. Click here for more information from Wikipedia about Geothermal power in Iceland. Geothermal energy is one of the most efficient and cleanest sources of energy making Iceland one of the cleanest environmental areas on earth. Everywhere we drove we could see steam rising from geothermal vents.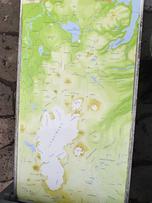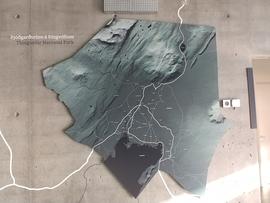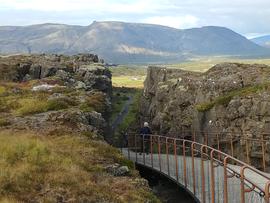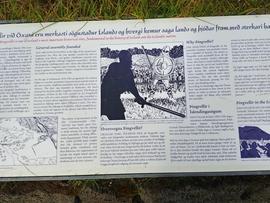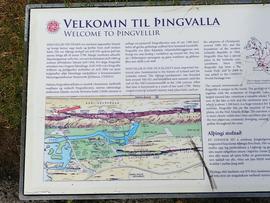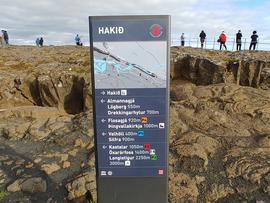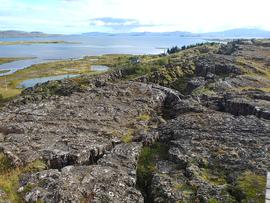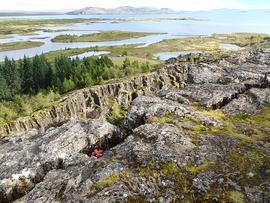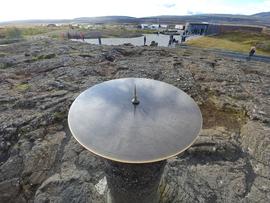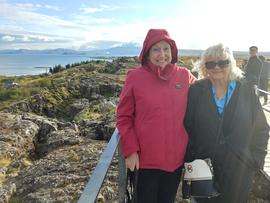 Barbara Cepinko (my wife) & Shelli Tucker (my sister).
The Drive Back To The Port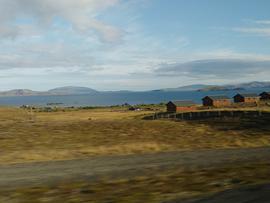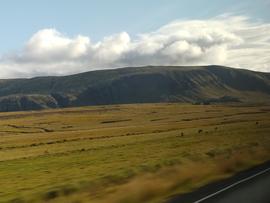 Reykjavik, Iceland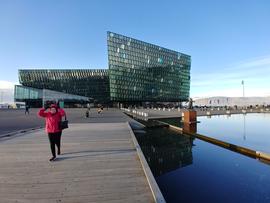 Barbara Cepinko (my wife) in front of our cruise ship and the concert hall.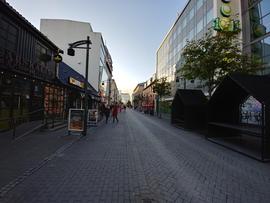 Downtown Reykjavik In The Evening.

Icelandic Gourmet Feast - Taste the best of Iceland in one amazing meal for 8.990 KR ($80.38 USD) per person. (We only purchased one feast that we shared among the 3 of us. Some other restaurants require that at least 2 feasts be purchased per table. The one feast plus one main meal was more than enough for the 3 of us.) Our famous Icelandic menu includes Brennivin and 7 delicious tapas:
Starts with a shot of the infamous spirit Brenivin
Smoked puffin with blueberry "brennivin" sauce
Icelandic Arctic Charr with peppers-salsa
Lobster tails baked in garlic
Pan-fried line caught blue ling with lobster-sauce
Icelandic lamb with beer-butterscotch sauce
Minke Whale with cranberry-sauce
White chocolate "Skyr" mousse with passion coulis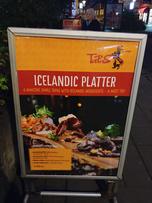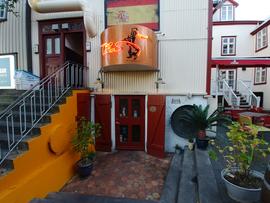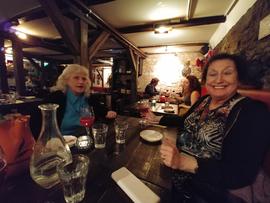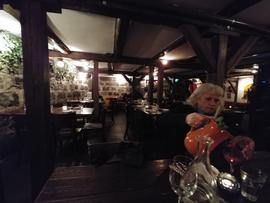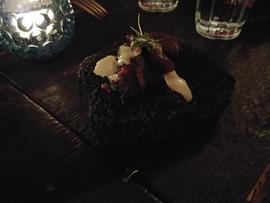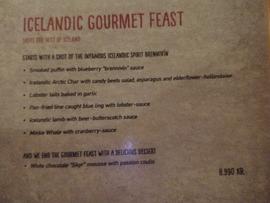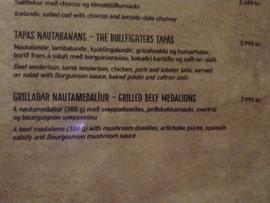 Before starting this cruise we had learned that Reykjavik has great night life where bars are open almost all night with many open until 1 AM even on Sundays. Many of the bars feature live music. We did some advance research and found a few places that featured jazz. Bryggian Brugghus features live jazz every night but they close at 11 PM on Sunday. After our 9 hour cruise and our Icelandic dinner mentioned above it was already well after 8 PM. Using Google Maps we walked almost a half mile down many side streets to arrive at Bryggian Brugghus. It was our good fortune that a live jazz band was still playing which even featured a lead saxophone, our favorite instrument. We ordered a flight of 6 different Icelandic beers and sat back to enjoy the jazz. Even though the bar doesn't close until 11 PM, the jazz ended at 10 PM to our disappointment. But at least we got to listen to the jazz for almost an hour.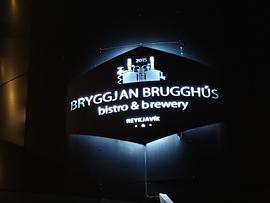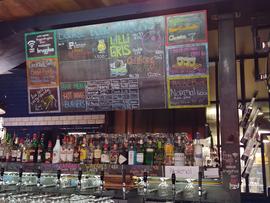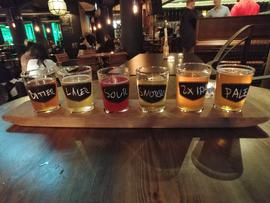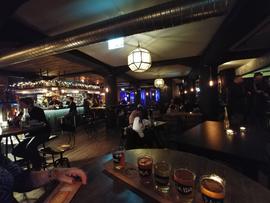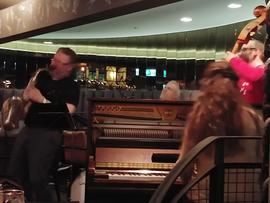 We took a taxi back to the ship from Bryggian Brugghus as it was about 2.5 miles and the ship's shuttle buses had stopped running. The 2.5 mile taxi ride was over $30 US! Everything in Iceland is pretty expensive, not just for tourists, but also for locals. Food, rent and the cost of homes in Iceland is very high. Our tour guide earlier today told us that the minimum wage in Iceland is about $3000 US. Though that may seem high by U.S. standards for minimum wage, she pointed out that you can't live on that amount as even the cheapest apartments are at least $2000 US per month.



<<<PREVIOUS PAGE &nbsp &nbsp NEXT PAGE>>>

Click on each photo above for a larger image.