9 Day Scandinavia, Russia & Baltic Cruise
From Copenhagen, Denmark
July 13 - 22, 2019
Denmark, Germany, Estonia,
Russia, Finland & Sweden
Norwegian Getaway
St. Petersburg, Russia
Day 5 July 17, 2019, Wednesday
<<<PREVIOUS PAGE &nbsp &nbsp NEXT PAGE>>>
If in this report you see any typos, misspellings, factual errors or other types of errors, please let me know. Please include the web address (URL) of the report in which you found the error. Thank you! Send your email to:


Click on each photo below for a larger image.
Today's Program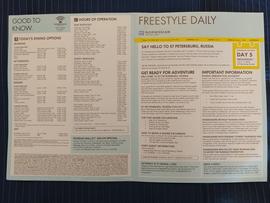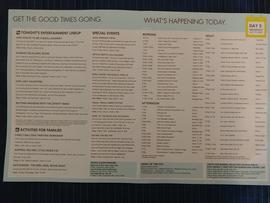 View Of St. Petersburg From Our Balcony
Self-Serve Premium Wine
In The Garden Cafe Buffet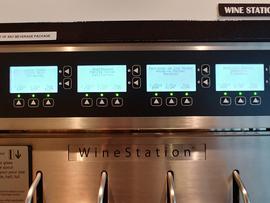 Russian Parking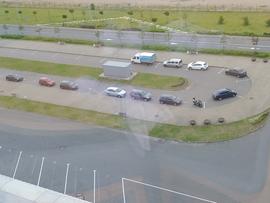 If you click on the above photo to look and a larger image you can see that many of the parked cars did not manage to park within the parking spot lines. From what we saw in St. Petersburg, Russians seem to use parking spot markings as just a suggestion or rough estimate of where to park. Drivers seem to park wherever they can find a spot, whether it is a legitimately marked parking spot or not.
Our Cruise Ship:
Norwegian Getaway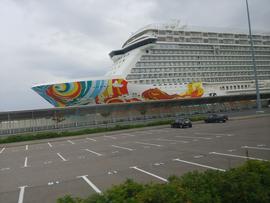 1:30 PM Through The Eyes Of Russian People
Estimated Duration: 4 Hours.

Feel like a Russian yourself this afternoon and try to see St. Petersburg through the eyes of its inhabitants. While touring majestic St. Petersburg, one is dazzled by the beauty of its palaces, cathedrals and parks, but the city offers much more than this. You'll visit the metro's stunning stations, intended by Stalin to be the palaces for the people. The best Soviet architects were employed to design St. Petersburg's metro stations. Thousands of tons of marble, granite and limestone were used to face the walls, and sculptures, mosaics and chandeliers were commissioned from leading artists. The first line, opened in 1955, is the most fascinating. You'll be shown a few stations on this line and take a short ride on the train. A peek at St. Petersburg's markets and food stores provides an intriguing insight into local life. Many locals shop for food in the food markets which sell fruits, vegetables, fresh meat and fish, delicious homemade cottage cheese and wonderful natural honey. Sellers in the markets come from all over the former Soviet Union and one can witness quite a variety of nationalities there and enjoy friendly attitudes. A short drive brings you to a restaurant where you'll be treated to a variety of vodkas and traditional Russian condiments served to compliment this famous Russian drink. After the vodka sampling, you'll be shown to your coach for the return drive to your ship.

Note: This tour is not wheelchair accessible and not recommended for guests with walking difficulties. There are long and steep escalators to reach metro stations and photos are not permitted. The St. Petersburg metro is not wheelchair accessible.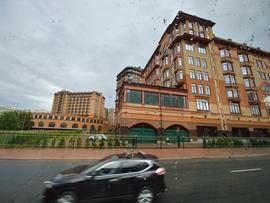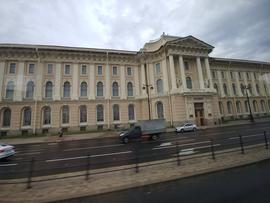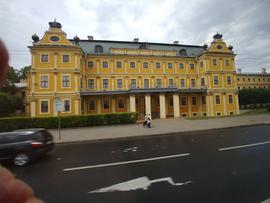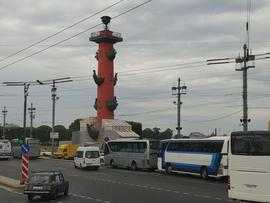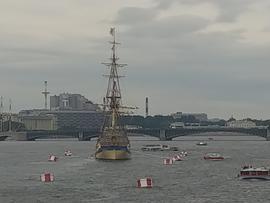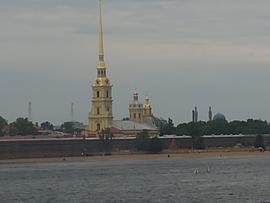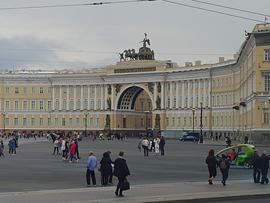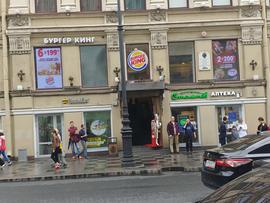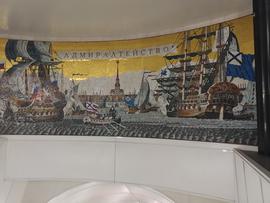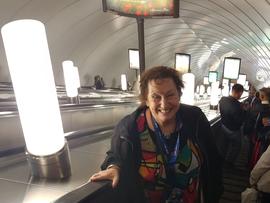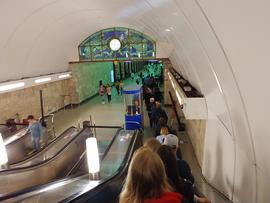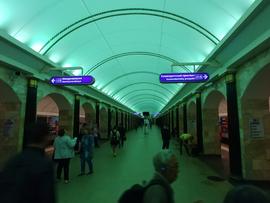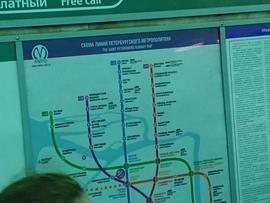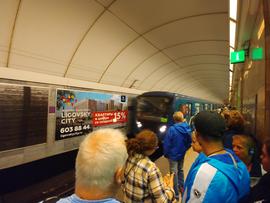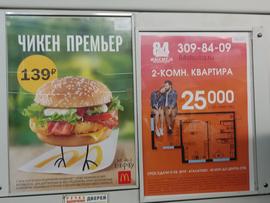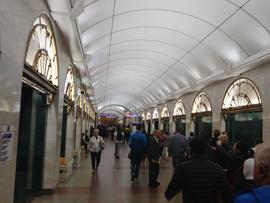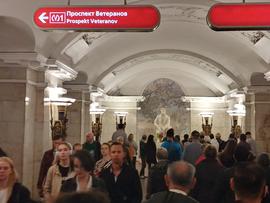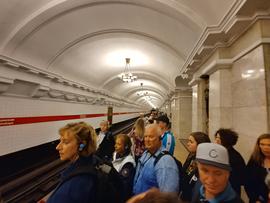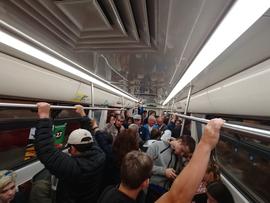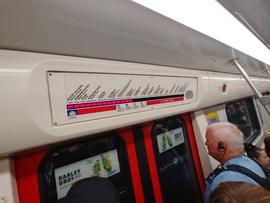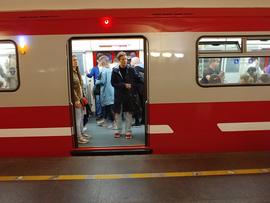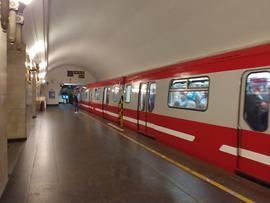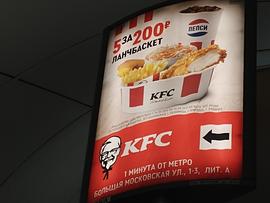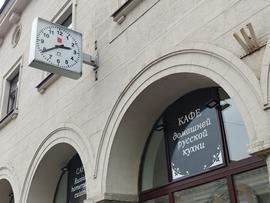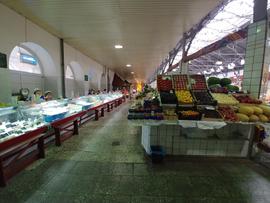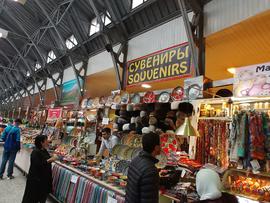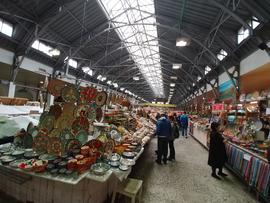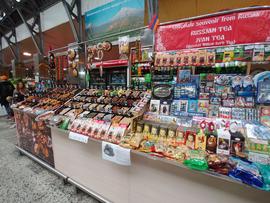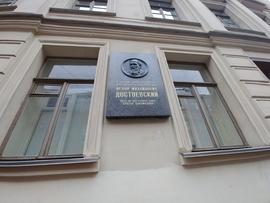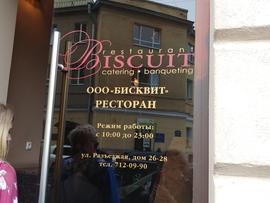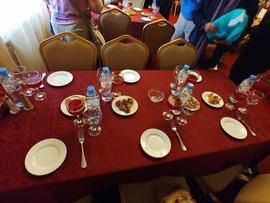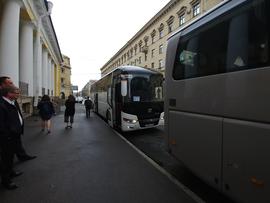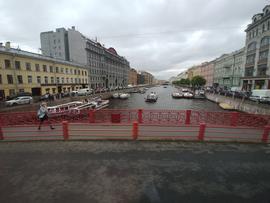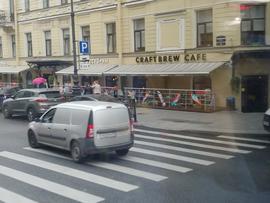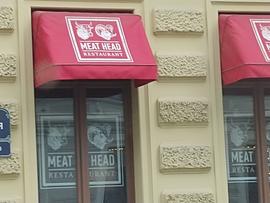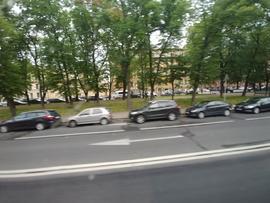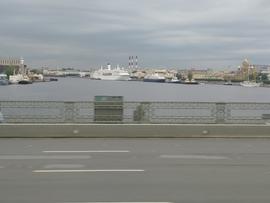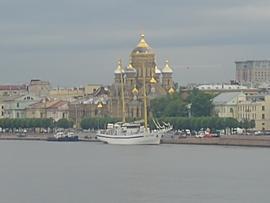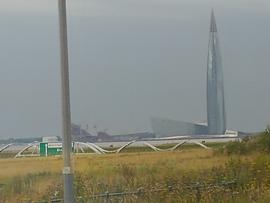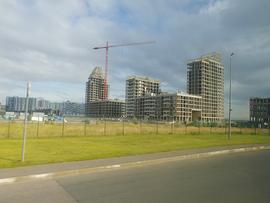 7:30 PM Russian Folklore Extravaganza
Estimated Duration: 3.5 Hours.

Get acquainted with the fascinating songs and dances from the nations inhabiting Russia, and the republics of the former Soviet Union. The evening will take you on a spiritual journey through different regions of Russia, with energetic dances of Don Cossacks and melodic Russian, Ukrainian and Gypsy songs including the world-famous Kalinka and Katyusha. You'll be offered Russian sparkling wine and mineral water.

Note: Repertoire of the theater is subject to change depending on which group is performing without prior notice. The theater is not wheelchair accessible.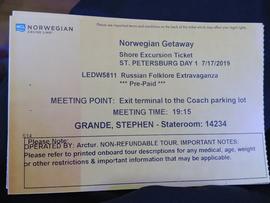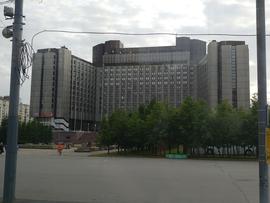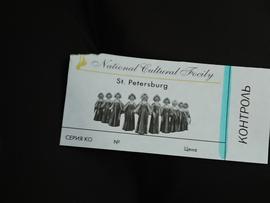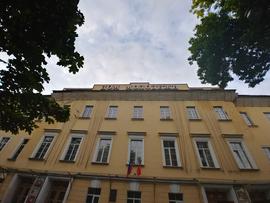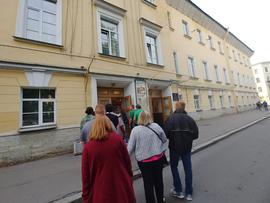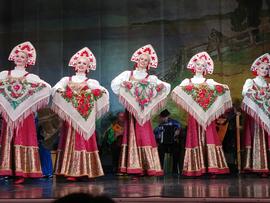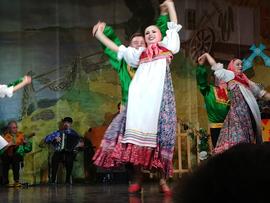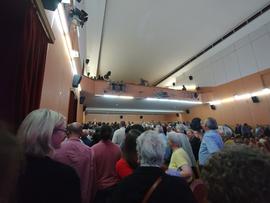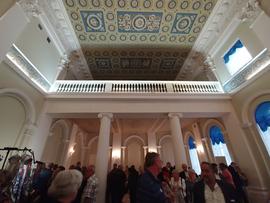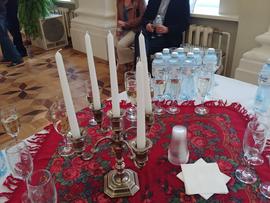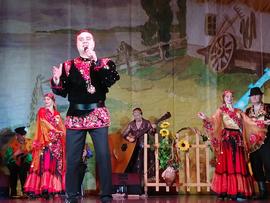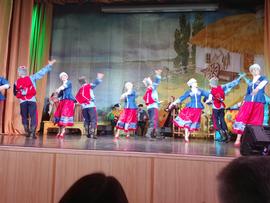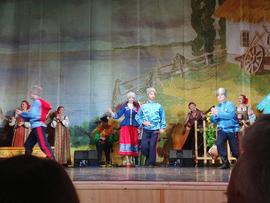 New Gas Prom Headquarters in St. Petersburg
Zenhitt Band on Norwegian Getaway
Norwegian Getaway Casino
Click on each photo above for a larger image.
If in this report you see any typos, misspellings, factual errors or other types of errors, please let me know. Please include the web address (URL) of the report in which you found the error. Thank you! Send your email to:


<<<PREVIOUS PAGE &nbsp &nbsp NEXT PAGE>>>